NDP Music Department Goes to Nashville
After months and months of practice and preparation, the Chamber Choir, the Concert Choir, the Band, and the Orchestra traveled to Nashville, Tennessee to compete in the Festival of the Arts. Everyone was full of smiles and laughter as they pulled out of NDP on Friday, April 21. After a tough 13 hours ride, three rest stops, and a broken bathroom, they all safely arrived at the Gaylord Opryland Hotel in Nashville. Breakfast started at 7 am and everyone fueled up for the day with a wide selection of eggs, sausages, bacon, and much more. The Band and Orchestra traveled on the same bus to the Nashville School for the Arts. The band performed first, followed by the orchestra an hour later.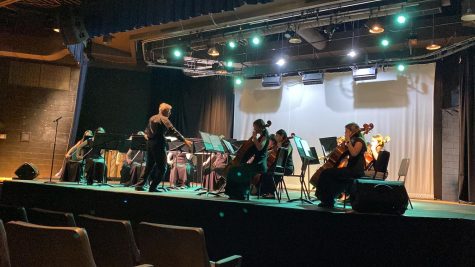 While the Band and Orchestra exited the school, Concert and Chamber Choir entered. After everyone's performances, everyone took a short 5-minute walk to the Grand Ole Opry. The show included country artists such as Erin Kinsey, Chancey Williams, Riders in the Sky, and many more. The next morning, the performing arts groups traveled to the Musicians Hall of Fame for the awards ceremony and a tour of the museum afterward. Fortunately, every single group placed 1st in the category. Concert and Chamber Choir won 1st place individually with a rating of excellent, the Band won 1st place with a rating of excellent, and the Orchestra won 1st place with a rating of superior. The Band, Orchestra, and Chamber Choir also won 1st place overall.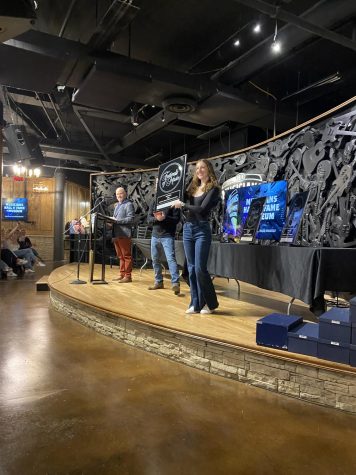 The seven awards were accompanied by the Espirit de Corps award given to the school with the best off-stage attitude and kindness. After the amazing awards ceremony, everyone received a tour of the museum. The museum was filled with many fun exhibits such as a karaoke, a recording studio, and many artifacts from different musicians. Everyone even received a special performance from the NDP Chamber Choir. After returning to the hotel, everyone was allowed to roam around and go wherever they wished. There were many options to choose from such as a pool and hot tub, many restaurants, and the Opry Mills Mall. For dinner, everyone received a pizza party with many varieties of pizza to choose from. After the pizza party, many girls decided to go to the hot tub where some of the choir girls performed for a group of adults there. After a very fun weekend, everyone packed their bags and returned to Maryland on Monday, April 24. Many girls claim that the ride back to Maryland felt shorter than the ride to Tennessee. Fortunately, there were no broken bathrooms this time. Everyone was very excited as they arrived on campus and met with their parents. Everyone is so proud of the performing arts department and we can't wait to see how well they do next year in Virginia.