The Class of 2019 Takes on NYC!
Hang on for a minute...we're trying to find some more stories you might like.
This year, it was the Class of 2019's turn to take on the Big Apple. The trip included sight-seeing, two wonderful Broadway shows, and delicious food, but most importantly, the girls made memories that will last forever.
In addition to some photos that capture only a few of the many memories, we asked some of the seniors themselves about their favorite part of the NYC trip.
"I've never been to New York City so walking around SoHo and Manhattan was really inspiring."
"My favorite part of the New York trip was Mean Girls because the music was amazing."
"My favorite part was celebrating my birthday in New York and going to Black Tap."
"The burgers at Black Tap. Those are the best burgers I've ever had."
"My favorite part of the New York trip was the Color Factory."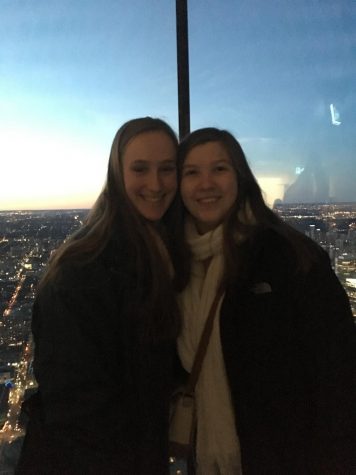 Mary Lorenz, Co-Editor
My name is Mary Lorenz, and this is my fifth year on NDP Gateway. I am currently a senior and am excited to be in the position of co-editor now. I enjoy...