Fall Out Boy's American Beauty / American Psycho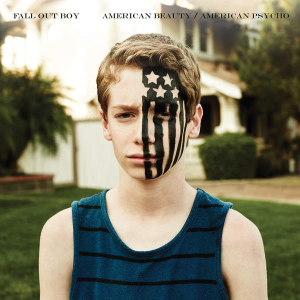 Their third album to debut number one, Fall Out Boy's newest album American Beauty / American Psycho was released on January 20th, 2015, sparking mixed reviews among both loyal fans and critics. The band has had a reputation for not quite knowing its "artistic direction" since they were first formed in 2001 as a small "emo" band in Chicago. Since their debut record, Fall Out Boy has evolved both creatively and musically, straying from the original punk rock sounds to pop rock, pop punk, and even hip hop feels.
American Beauty / American Psycho has been the best example of this diverse sound so far. It is difficult to compare any two of the tracks on the album, since their sounds are so varied in style. Their single "Centuries," hailed by some as an anthem for this generation, relies heavily on the drums and lead singer Patrick Stump's iconic falsetto, while track "Irresistible" employs the use of trumpets to create the rhythm, unheard before in a Fall Out Boy song.
Fall Out Boy has also made use of the technique of sampling from other songs as tribute, again in "Centuries" and "Uma Thurman," inspired by – get this – actress Uma Thurman. They sampled "Tom's Diner" by Suzanne Vega and the theme song of the show The Munsters, respectively, as stated by the band, "tip of the hat" to relatively older pop culture. Knowing that many of their fans are in their mid to late teens, bassist Pete Wentz acknowledged it as a kind of way to share a bit of what was important to their childhood with a newer generation. Exploring this new direction of what has been described as "the future of old rock," Fall Out Boy has made yet another album for the pop punk history books.