10 Remarkable Romance Reads
When I think February, one of the first things I think of is love, and when I think love, I think romance books. Romance has always been one of my favorite genres to read, so I've compiled a list of some of my favorites. Hopefully, you'll enjoy these and find a new favorite of your own!
"Meet Cute" by various authors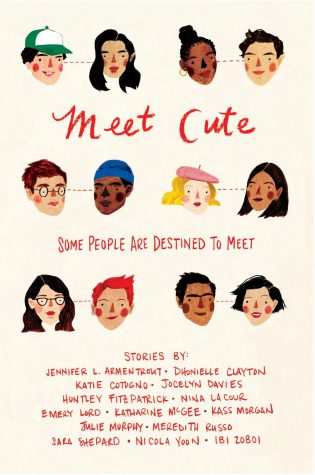 If you're a fan of short stories, this book is perfect for you! These 14 different stories from 14 different authors each tell the tale of two characters meeting for the first time. Maybe you'll enjoy the story of two teens hiding from the police at a party gone wrong. Or perhaps you'll prefer the meet-cute between a magazine intern and a famous rock star. There's even a story that puts a fun twist on a reality dating show and its contestants. No matter what you like, this series of short stories full of diverse and lovable characters will leave you wanting more.
"Let It Snow" by John Green, Maureen Johnson, and Lauren Myracle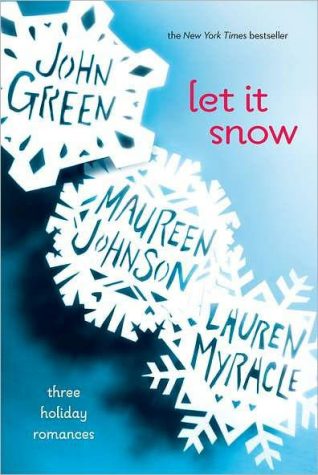 You might have heard of the Netflix original movie "Let It Snow," but what you might not know is that this movie is an adaptation of a book by three popular YA authors. John Green begins with a girl leaving her stranded train and finding refuge with a kind, adorable stranger. Maureen Johnson's story shows three friends and their attempt to win a race to Waffle House. Finally, Lauren Myracle's part details a girl finding herself again after a tough break-up. Although this novel of three interwoven stories takes place during the Christmas season, this endearing book is perfect for any time.
"Emergency Contact" by Mary H.K. Choi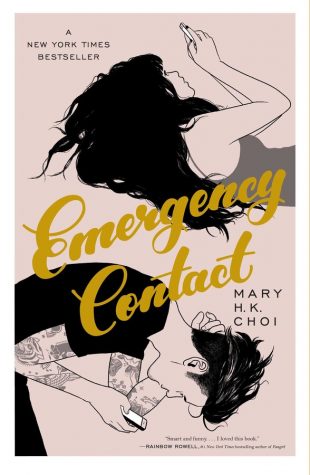 Have you ever felt like you need to escape? Penny Lee certainly feels that way, and she finally gets the chance to when she moves away from her hometown to a faraway college. There, Penny meets her quirky roommate Jude and Jude's sort-of relative Sam. When Penny and Sam unexpectedly cross paths, they decide to swap numbers and keep in touch through text. Soon they find themselves communicating more and more, talking about everything from their fears to their dreams, without the pressure of actually seeing each other. When they do finally decide to meet in person again, will things be the same?
"Save the Date" by Morgan Matson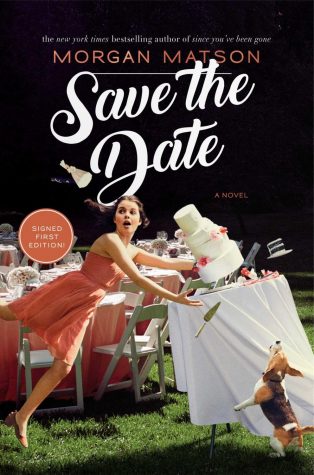 This endearing and memorable book is the perfect combination of family, comedy, and romance. Charlie Grant's sister is getting married, and it's the first time her and her four older siblings will all be in the same place again. However, despite Charlie's dreams of making this weekend perfect, things just keep going wrong. Even more so, with the crush on her brother's best friend and the distractingly cute wedding planner, nothing is going to happen the way Charlie expects. If you like this book, it might be worth trying some of Matson's other books like "Since You've Been Gone" and "The Unexpected Everything."
"Tell Me Three Things" by Julie Buxbaum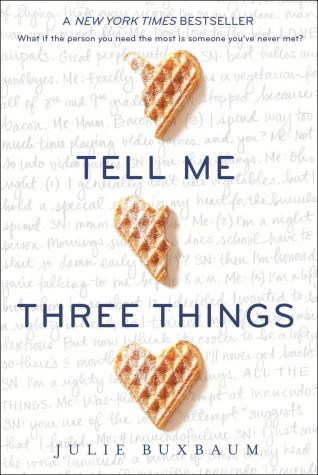 For those who prefer mystery, this book is perfect! Life couldn't be worse for Jessie. On top of her mother's death and her cross-country move, Jessie is the new girl at a fancy prep school. However, when she least expects it, Jessie gets an email from someone named SN, who offers to help her navigate life at her new school. Jessie accepts and soon finds herself relying on SN and wanting to find out who he is. Yet, perhaps some mysteries are best left unsolved. You can't possibly go wrong with this perfect blend of romance and mystery that will keep you guessing.
"They Both Die at the End" by Adam Silvera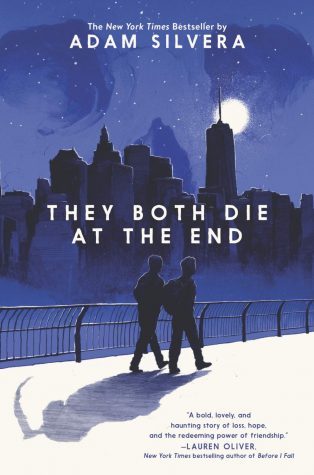 Many wonder what it would be like to know the day they die. For people in this book's society, that thought is reality. A little after midnight, Mateo Torrez and Rufus Emeterio each get a call from Death-Cast with bad news: They're going to die today. Luckily, the app Last Friend matches up people whose End Day is nigh so that they can meet up and live through one last adventure. It's basically fated that Mateo and Rufus are paired up to spend their End Day together. This story is guaranteed to make you think, cry, and fall in love with its characters.
"The Upside of Unrequited" by Becky Albertalli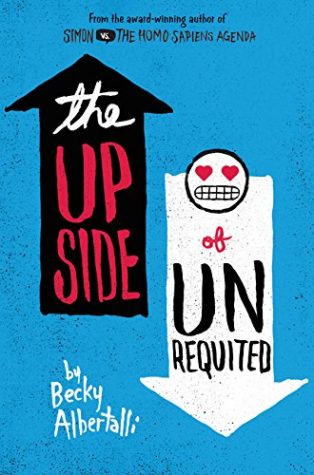 From the author of "Simon vs. the Homo Sapiens Agenda," the book "Love, Simon" is based on, this story is all about unrequited love, something many of us might be familiar with. For 17-year-old Molly Peskin-Suso, unrequited love is all she knows. Now that her twin sister, Cassie, has a new girlfriend, Molly feels even more alone. Luckily, Cassie's girlfriend comes with a cute, funny hipster-boy: the perfect guy for Molly. The only problem is Reid, Molly's new, nerdy coworker. She couldn't possibly fall in love with him. Could she? This sweet, lighthearted story makes for the perfect fun and fast-paced read.
"Unclaimed Baggage" by Jen Doll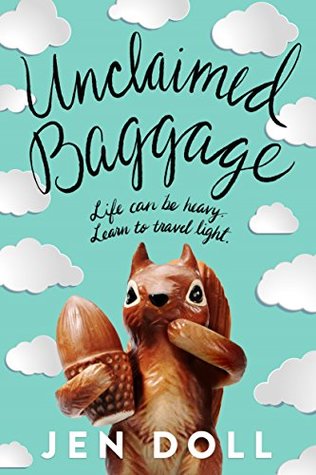 This book is perfect for fans of small towns and deep characters. Lone liberal Doris feels like she doesn't belong in her small, conservative town. Nell had to leave her perfect life and great boyfriend in Chicago to move to some random town in Alabama. Grant was the most popular guy in the town, until a terrible accident destroyed everything he had. Read as these three different people are brought together through their common job at a unique, quirky store called Unclaimed Baggage. Both the characters and the reader will learn the importance of leaning on friends to help unpack your baggage.
"Alex, Approximately" by Jenn Bennet
This fast-paced, modern telling of the classic rom-com "You've Got Mail" will keep you on the edge of your seat. For months, classic movie fanatic Bailey Rydell has been going by "Mink" to chat online with her crush and fellow film geek "Alex." Additionally, Alex lives on the west coast, but Bailey has yet to tell him that she's moved there as well. To make matters more complicated, Bailey is tormented by Porter Roth, the annoying yet cute security guard at the museum she works at. Bailey has no idea what to do. Maybe the answer is simpler, and closer, than she thinks.
"Holding Up the Universe" by Jennifer Niven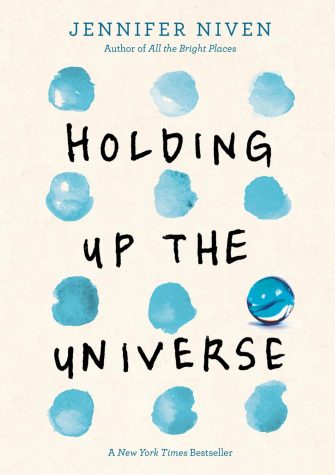 This remarkable read will make you laugh, cry, and believe in love. Libby Strout was named "America's Fattest Teen" following her mother's untimely death. Yet, no one knows the extent of her grief. Jack Masselin is one of the school's most popular jocks. Yet, no one knows his deepest secret. When a high school game goes wrong, Libby and Jack are stuck in group counseling. Neither of them is happy about it, but as they get to know each other, they realize they have more in common than they think and learn the importance of finding someone who sees who you really are.
No matter what genre, writing style, or topic you prefer, this list has something for everyone. Happy Valentine's Day and enjoy reading!