Pasta for the Philippines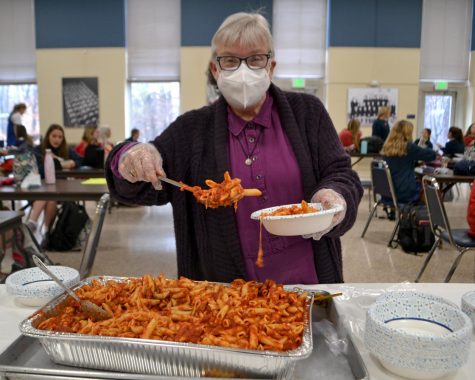 St. Louis School, located in Baguio City, Philippines, is an elementary through high school. They have won several awards, including the Best Performing Private Elementary School in Baguio City in 2016 and 2017 as well as the Best Performing Private High School in Baguio City in 2016, 2017, and 2018. This school is led by the ICM Congregation. This Catholic school is extremely successful but it can still use our help.
Every year, NDP  raises funds for this school to provide lunches for their students. This year, on February 4th, NDP held one of its annual fundraisers known as Pasta for the Philippines. If you pay seven dollars, you get a pasta lunch and a piece of bread for lunch. These funds will be sent to the Philippines where they will provide lunches for students at the St. Louis School. Every day NDP students here on Hampton Lane have delicious lunches and we want to spread our wealth to others. Thank you to everyone for their contributions to this wonderful program!