Fall Fashion Frenzy
With August coming to a close and school reopening, it is safe to say that fall is right around the corner. Autumn includes bright colors and cool temperatures, and you should dress accordingly. Here, you will read about fall trend predictions, the up-and-coming fashion week, and tips on how to transform your summer wardrobe for cooler weather.
If you are a person who likes to stay on trend, here are some predictions for this year's fall fashion crazes. By reading reports by Steff Yotka from Vogue and Sarah Wasilak from POPSUGAR, you will discover what is in-style and be prepared for the upcoming fall trends.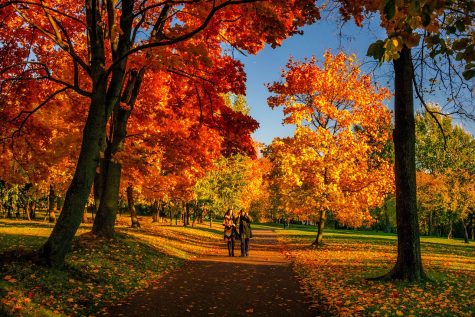 Many top designers, like Gabriela Hearst and Stuart Vevers from Coach, have been busy making a collage of patterns and colors from scraps of leftover fabric. "These collaged garments are not only sustainably-minded but also a new, idiosyncratic aesthetic that is less about head-to-toe dressing and more about personal expression through style," Yotka writes. She could not be more right! If you are looking for a way to express yourself, you could make your own collage and wear it as a poncho!  
We have seen a lot of wide-leg jeans in fall collections from many designers such as Balenciaga, Y/Project, and even the new Jawara Alleyne. The wide leg of these jeans is a nice and comfortable transition from the sweatpants we've all been wearing recently, and they are perfect because they can be dressed both up and down. Are you hanging out with your friends? Pair these with a T-shirt or casual button-up and some cute sneakers. Are you going out for dinner? Wear a nice blouse or a turtleneck sweater. To sum it up, Yotka says, "Consider these roomy and durable trousers the ideal get-it-done pants for our post-pandemic lives."
During this fall season, we have seen a lot of sugar pink. "The sugary shade is not quite a pastel, but a bit more saturated, amping up your outfit with some unexpected edge," writes Sarah Wasilak. It has been used a lot by Prabal Gurung, Carolina Herrera, and Victor Glemaud to help add a little variety to some bad-girl cuts and styles. In other words, you can do whatever you want with it and still be in season!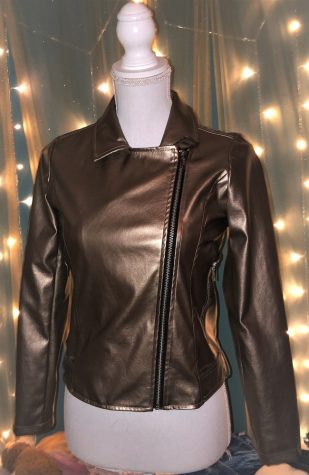 Depending on your personal style, you may prefer to dress a bit flashier than others. If that is the case, then try adding sparkles and shimmer everywhere like Christian Cowan and Alexandre Vauthier in their new fall collection. Whether you use a metallic fabric, sequins, or some rhinestones, you can get the attention that you want. Wasilak states that "this is your opportunity for that go-all-out and it can come by day or night." Accessorize! Add some sparkly earrings and a necklace when going for a more casual style and still be on trend. Remember, you do not have to follow these trends exactly. Add your own twist to them to fit your style! 
Now that you know what is in season for this coming fall, it is time to transform your wardrobe from fun-in-the-sun to rule-while-cool. Jacqueline Curtis was kind enough to share her tips on how to transition your wardrobe. She says, "The easiest way to make your summer pieces more fall appropriate isn't to ditch them altogether, but to cook up new ways to wear them." Let us jump right in! Maxi dresses are a terrific way to stay cool on a sweltering summer night, but adding a denim jacket, sweater, or even a T-shirt could help keep you warm on a casual night. If you want to wear a shorter dress, pair it with tights or leggings! They will help keep your legs warm, but only to a certain degree. Do not use this trick during the night or on a particularly windy day.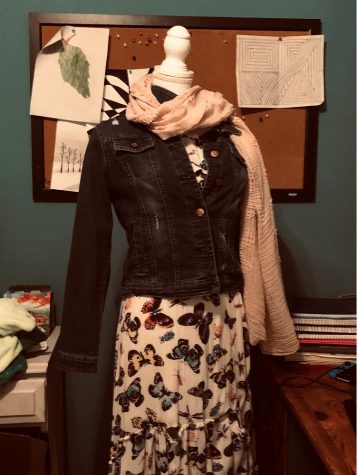 This tip is the most important and most used: layers! Adding layers can add a whole lot of combinations of colors, textures, and styles while also staying warm. Layers can be made by using what you have in your summer wardrobe. A T-shirt, sweater, and overcoat would be a good combination for a chilly day, and you can personalize it to you! Remember that shirt you bought but haven't worn all summer? This is your chance to try it out! A small piece of advice is to wear more layers and take them off rather than not have enough layers and still be cold.  
Remember, tips like these can be used differently. Wear things that make you happy and comfortable. Express yourself! Have fun!
Yotka, S. (2021, March 16). 10 trends from the FALL 2021 season that PREDICT FASHION'S FUTURE. Vogue. https://www.vogue.com/article/fall-2021-fashion-trend-report. 
Wasilak, S. (2021, August 10). The 7 Fashion Trends We'll All be Happily Wearing this Fall. POPSUGAR Fashion. https://www.popsugar.com/fashion/fall-2021-fashion-trends-48172283. 
Curtis, J. (2014, September 29). 7 Tips to Transition Your Summer Wardrobe to Fall Clothing Fashion. Money Crashers. https://www.moneycrashers.com/transition-summer-wardrobe-fall-clothing-fashion/.