Six of the Best Video Games to Fill the Time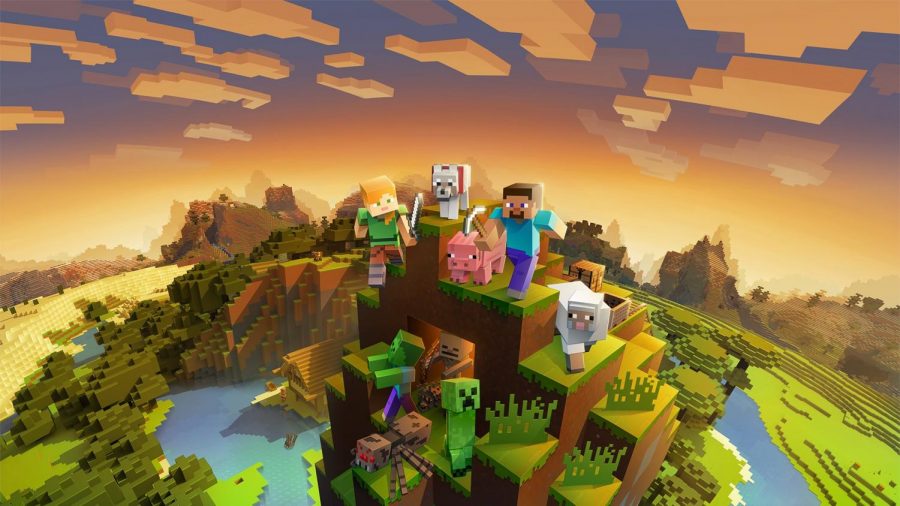 We're all starting to get restless with cabin fever. If you've searched for something to fill this immense void of free time, we've got just the list for you. After much research, we have compiled here some of the best of the best single-player video games across genres and play styles that you can invest many hours in.
Stardew Valley: The Farming Sim with Heart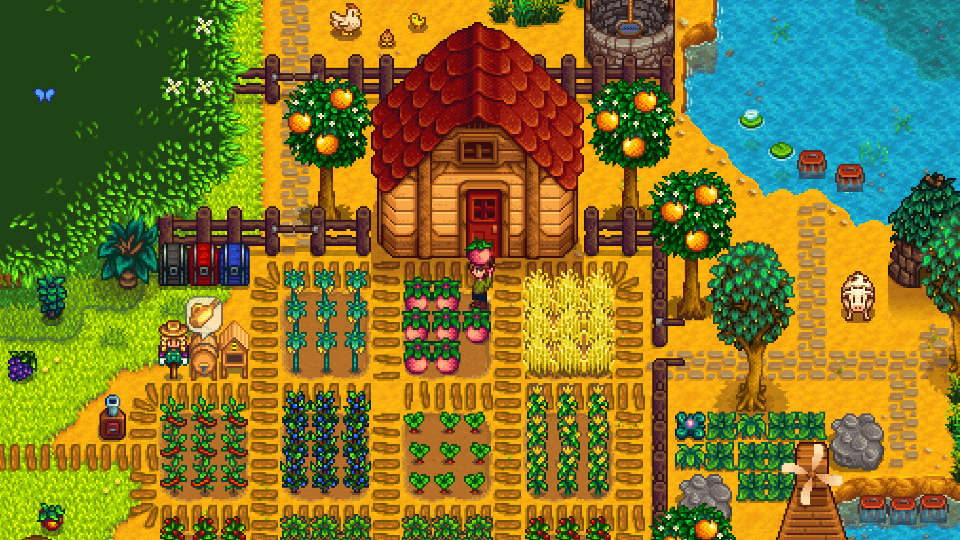 (Image: stardewvalley.net home page)
Platform: PC, Nintendo Switch, PS4, XBox One, mobile
You've inherited your grandfather's farm in the valley. Arriving on the bus, you start your first day on the farm with nothing but a few hand-me-down tools and a pack of parsnip seeds. Expand your farm to have the best crops and animals, fish for legendary creatures, explore the shadowy depths of the mines, and befriend a lovable cast of villagers with unique personalities and heart events. Crops and collectibles change through the seasons, as do special events in the village, so there is always something different to be looking forward to. While the farming mechanics are its primary feature, the game also provides lots of room for flexibility. Your farm is largely customizable: you can make a living on building fish ponds, grow fruit trees to age fine wines, and raise a number of farm animals from goats and pigs to Void Chickens, all the while decorating your property as you please. Stardew has a very special, welcoming feel to it; a beautiful soundtrack, fun activities and quests, compelling characters and stories, and an engrossing universe will keep you hooked for hours on end.
Persona 5 Royal: A Psychological Work of Art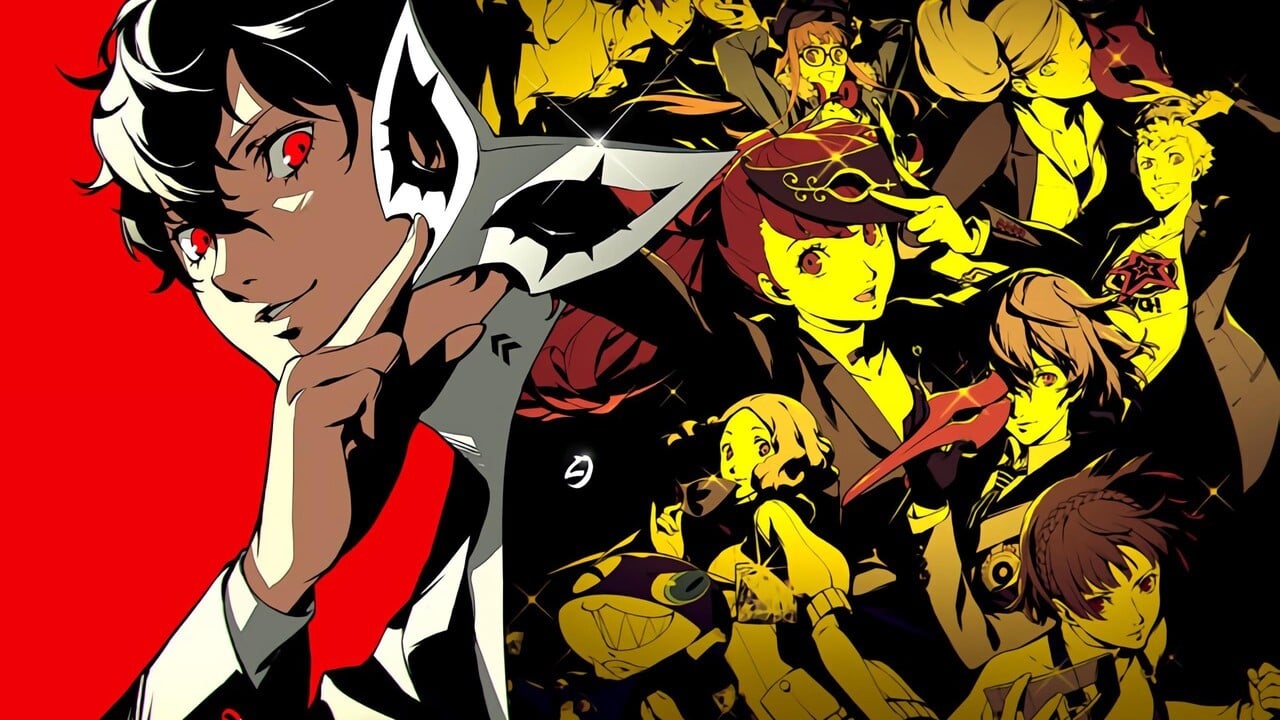 (Image: http://www.pushsquare.com/guides/persona-5-royal-changes-all-differences-compared-to-persona-5)
Platform: PS4
This game really gives you the bang for your buck. Undoubtedly one of the best JRPGs of the decade, Persona 5 goes above and beyond the bar with a captivating story, strategic and fun gameplay, and a magnificent sense of style. The plot is difficult to lay out without confusing you or spoiling the game, so what we'll say is this: if you've ever wanted to see what it's like in the palace of a villain's mind and change their hearts from the inside with some turn-based battle action, this is the game for you. While the original excels in itself, Royal expands the universe further with new characters, dungeons, and numerous other expansions and revisions. If you're tiring of relaxing sims and formulaic RPGs and seeking something new and dangerous, Royal delivers with 150 hours of spellbinding gameplay.
Animal Crossing: A Relaxing Getaway
(Image: https://www.animal-crossing.com/new-horizons/explore/)
Platforms: New Horizons is for the Nintendo Switch, while preceding games work with older consoles
What makes Animal Crossing different from almost every other video game is that is that it is a game without a real objective. No leveling up or epic boss fights — just wholesome, low-pressure fun times. Of course, there are still things you can work towards: expanding your house, making friends with cute animal characters, and collecting fossils, furniture, fish, bugs, and outfits. The latest installation in the Animal Crossing series, New Horizons, peaks in its flexibility for customization and smooth visuals.  Depending on your tastes — whether you're a completionist that rushes to collect every item and artifact in the game, a perfectionist who spends hours designing their dream mansion in the Sims, or if you just want to kill some good time — different installations in the series will appeal to you. If you're a completionist, for example, the original Animal Crossing and the older games provide a plethora of collectibles for you to hunt for. New Leaf, meanwhile, is one of the more laid-back games that you can play before bed to wind down, while Happy Home Designer appeals well to the stylist audience. New Horizons creates a balanced middle ground anyone can enjoy.
Star Wars Jedi: Fallen Order: A Beautiful Sci-Fi Journey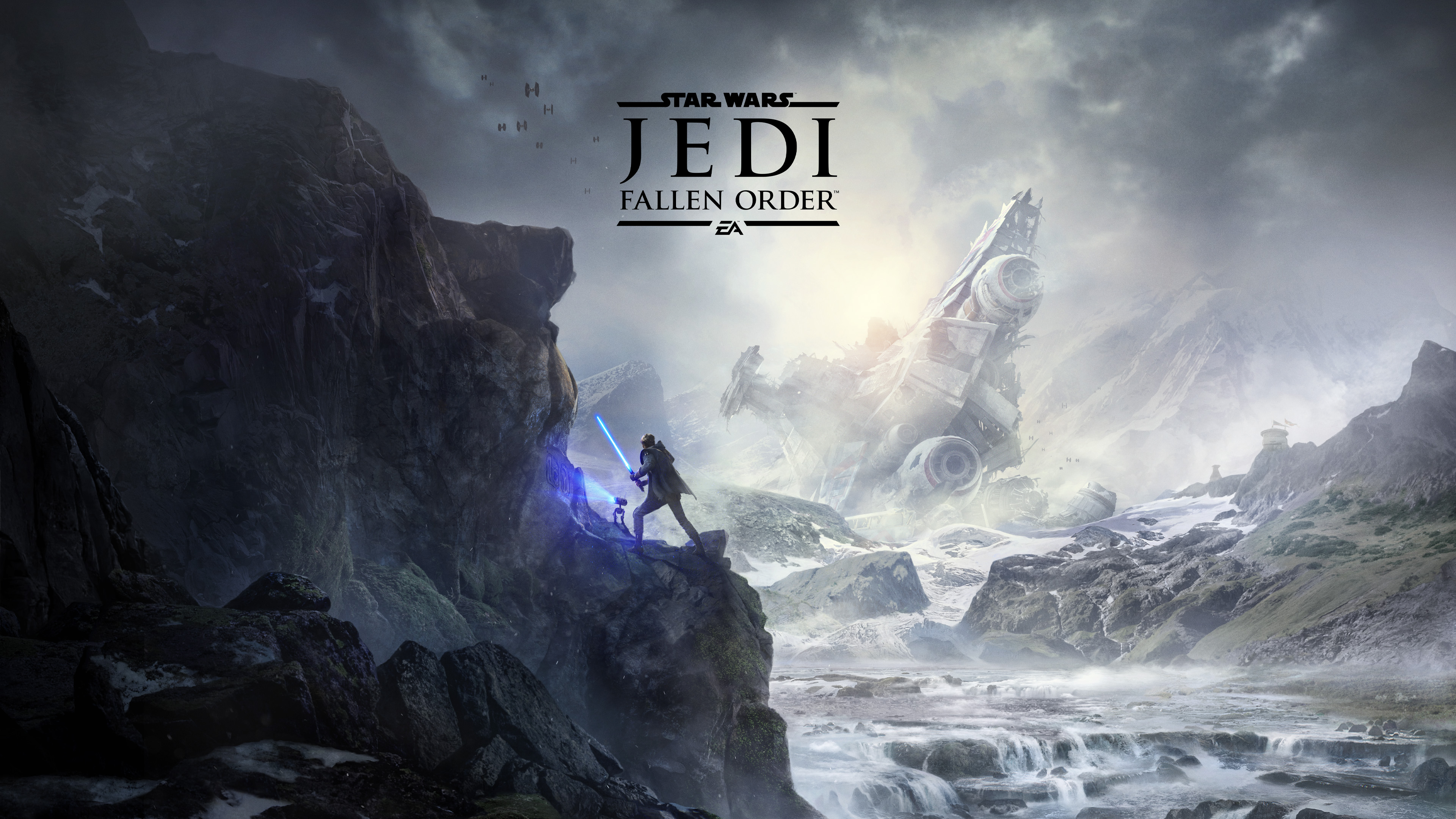 (Image: https://www.ea.com/games/starwars/jedi-fallen-order/media)
Platforms: PC, PS4, XBox One
Whether you're a die-hard Star Wars fan or you just enjoy immersive sci-fi games, Fallen Order is a must-play. The complex driving story combined with absolutely stunning visuals make the game feel like an interactive movie. Hone your connection with the Force, master lightsaber combat, and unearth the mysteries of alien societies, all while the Empire is hot on your trail. In this vast ingame universe you are not alone — your spunky robot companion BD-1 will accompany you through your journey of self-discovery. If you prefer a more action-packed adventure to fill your free time, Fallen Order will deliver.
Minecraft: The Timeless Sandbox
(Image: https://www.microsoft.com/en-us/p/minecraft-master-collection/9pmtbb8xs937?activetab=pivot:overviewtab)
Platform: PC, XBox, PlayStation, Nintendo Switch, mobile (among others)
Recently surpassing Tetris as the #1 best-selling video game of all time, it's not much of a surprise that we would include this title on our list. But it's popular for a reason — Minecraft is perhaps one of the most versatile and creative games out there. You are immersed in an open world, filled with enough beautiful biomes and secret structures that it has its own special feel, while at the same time a blank canvas you can change to your heart's desire. You can build a Gothic cathedral, make a giant potato farm, quest to slay the Ender Dragon, or just be a nomad and explore the infinite terrain. You can play in creative mode or several levels of survival and join friends on multiplayer servers as well. This is one of those games where you can never run out of things to do.
Slime Rancher: Light-Hearted, Slimy Fun
(Image: http://slimerancher.com/)
Platforms: PC, PS4, XBox
Slime Rancher is a first-person shooter but instead of blasting zombies you suck up adorable slimes with a vacuum cleaner. Journey through space to the Far, Far Range where you start your ranch. Collect and care for innumerable types of slime creatures: rock slimes, tabby slimes, and puddle slimes, to name a few. Explore new lands in the Far, Far Range and battle the evil, mutated tarr slimes. Amass slime plorts (the product of your slimes) and sell them to buy fun technology upgrades and ranch expansions. Slime Rancher is a cute, addicting, low-stress concoction of puzzle solving, adventure, farming, and moneymaking, with a fire soundtrack to boot.
While this list provides several of our top choices of video games to try during this period of social distancing, if these were not enough for you, we also have some runners-up:
Legend of Zelda: Breath of the Wild is a vastly immersive open-world game with all the medieval charm of its predecessors.
The Phoenix Wright series is an engaging mix of intuitive investigation with courtroom drama.
The Pokemon series, most notably its Mystery Dungeon spinoffs, always provide hours of strategic pocket-monster fun.
Stay safe and thanks for reading!