Stone Soup: Coming Together as a Community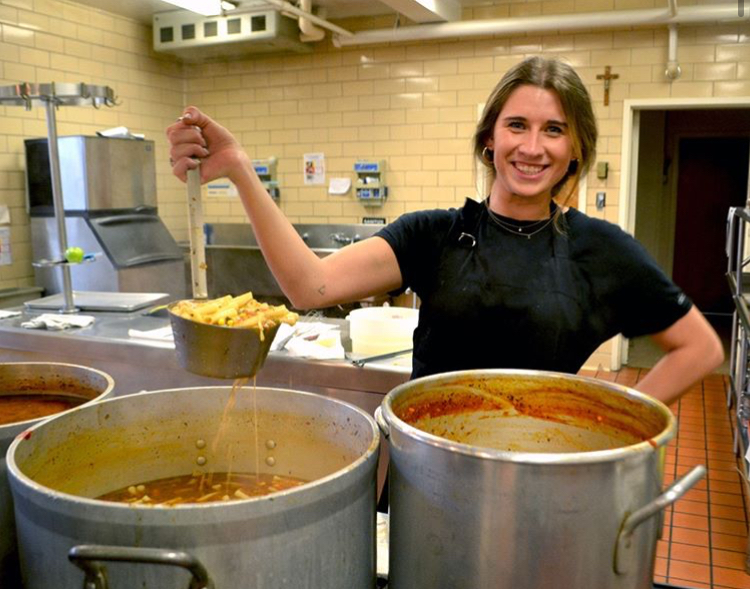 Each November, members of the NDP community work together to make "Stone Soup" to raise money for various organizations and give back to others. This year, we recognized the issue of water quality around the world. The proceeds from lunch support the Thirst Project and Beyond Borders, two organizations that are a focus of the School Sisters of Notre Dame. With our own student-run Thirst Project club, we hope to raise enough money to build a well in East Swatini by the end of this school year.
Stone Soup is a special tradition that strengthens the bonds of our community. Each advisory brings in a unique ingredient to add to the soup, which is then sold for lunch along with a piece of bread. The best part about Stone Soup is seeing everyone walking around with baguettes sticking out of their backpacks! Additionally, in an effort to create less waste, we brought our own bowls and spoons from home.
Stone Soup is such a memorable and beautiful tradition at NDP, and it feels amazing to help those who lack access to clean water. Thank you to everyone who assisted in making this day possible!