A Lonely Valentines Day
A guide to being single on February 14th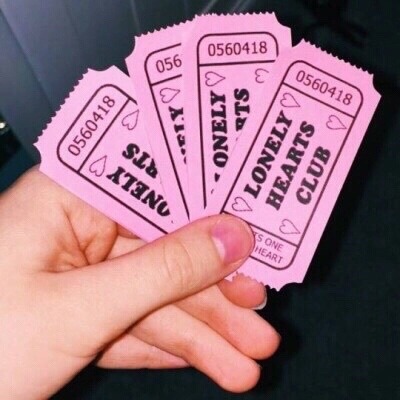 It seems each year I come to the same predicament: being lonely on Valentine's Day. All the aggravating couples on social media and the social constructs of chocolate and roses… I mean, I've had my fair share of soporific and fleeting romances, no matter how slender that number is, and I understand the value of the day for many. Nevertheless, for many others, and me it is a begrudging reminder of my future as an old maid. My intention is not to sound frumpy, but rather to bring light to all of us singles on such an exclusive holiday. Besides, being stereotypically lonely means that I can shave my legs as infrequently as I please, binge-watch Netflix shows instead of being committed to going on dates, and eat all the ice cream out of the carton because you don't have to share with anyone. I guess the message I'm trying to convey is that being single is the absolute best except for the times when you're lonely, sad, or just want to feel loved. But that's okay! All humor aside, one can't give part of themselves to another until they have fully come to accept and love themselves. I, for one, still have progress to make. The most important things in my life right now are my friends, family, academics, and my own mental sanity. So, for now, I'll keep being the strong, independent woman I am for 364 days of the year, and just give myself February 14th to be sucked into the romanticized culture of Valentine's Day (and maybe cry).
Below, find a list of some of my recommendations for you to live your best Valentine's Day this year!
Ice Cream:
Ben & Jerry's Double Fudge Brownie
Friendly's Vanilla (with crushed graham crackers, hot fudge, and whipped cream)
Rose Services:
Janda Florist
Raimondi's Florist and Bakery (double deal!!)
Chick Flicks:
"The Notebook"
"The Longest Ride"
Really any Nicholas Sparks movie (or alternatively, Nicholas Cage movie)
"Steel Magnolias"
"Legally Blonde"
Tissues:
Puffs + Lotion (HIGHLY recommend)
A soft towel if you plan on crying a LOT (save the trees!)
Activities:
-Subscribe to "Singles Swag" – a monthly subscription box for singles
-Go on a shopping spree – Treat yo self
-Do something your ex hated
-Host a Galentine's Day
-Grab another single friend and snag all the best couple's deals
-Put on some soft sweats and binge watch ALL. DAY. LONG.
-Do something that empowers you
-Maybe take just five minutes to mock all the couples in your life
And lastly, if you are in a relationship, more power to you. I've heard it's magical. So until then, Happy (lonely) Valentine's Day to all the single ladies out there!