Cozy Recipes for this Fall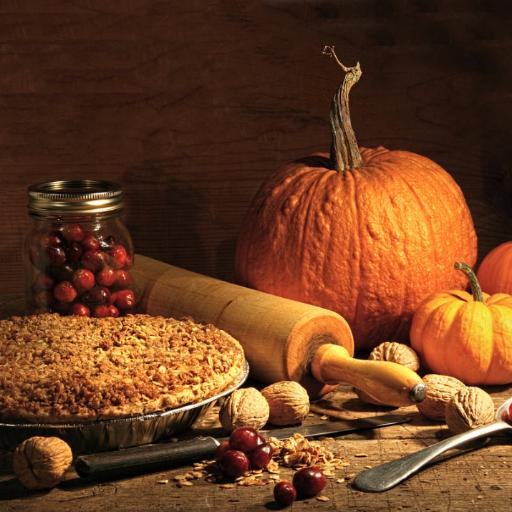 Fall is coming up and what better to do than bake some warm and comforting fall foods! Put on your favorite scary movie and sit back with one or all these tasty treats!
This first recipe is an easy batch of pumpkin fritters which are on the savory side with a hint of spice and absolutely perfect for fall.
Ingredients.
1 cup pumpkin puree.
1 egg, lightly beaten.
1 cup all-purpose flour.
1 teaspoon baking powder.
1 teaspoon curry powder.
1 teaspoon salt.
4 cups vegetable oil.
Directions.
In a medium bowl, combine pumpkin, egg, flour, baking powder, curry powder, and salt. Mix until smooth.
Heat oil in a deep saucepan to 325 degrees F (165 degrees C). Drop batter by spoonfuls into hot oil. Fry until golden brown, about 2 minutes. Remove with a slotted spoon and serve immediately.
This next recipe, while being a year-round food, I found matched the warm and cozy aesthetic of fall and would make for the perfect snack on a chilly afternoon. This perfect snack is a pretzel! A "Papa Drexler's Bavarian Pretzel" to be specific.
Ingredients.
3 cups all-purpose flour, divided.
1 tablespoon active dry yeast.
1 teaspoon white sugar.
2 tablespoons butter, softened.
11/3 cups water.
¼ teaspoon salt.
3 tablespoons baking soda.
3 cups water.
2 tablespoons butter, melted.
1 tablespoon coarse sea salt.
Directions.
In a large bowl, stir together 1 cup of flour, yeast, sugar, 2 tablespoons of butter, and 1 1/3 cup water. Let this mixture stand until bubbles begin to form, about 15 minutes. Stir in the salt and gradually stir in the remaining flour until dough can be picked up and kneaded on the counter. Knead until smooth and elastic, about 8 minutes, adding more flour if needed.
Divide the dough into 6 pieces and let them rest for a few minutes. Roll out one piece at a time into a rope about 15 inches long. Loop and twist into that cool pretzel shape. Set on a baking sheet while you roll out the remaining portions.
Preheat the oven to 450 degrees F (220 degrees C). Bring the remaining 3 cups of water to a boil and add the baking soda. Remove from the heat. Dip pretzels into the water bath for about 45 seconds, flipping over about halfway through. Place the soaked pretzels on a greased baking sheet. Brush them with melted butter and sprinkle with coarse salt.
Bake in the preheated oven until golden brown, 8 to 10 minutes.
For the last recipe I chose caramel apple fudge for a perfect fall treat!
Ingredients.
½ stick unsalted butter, 1/4 cup
3 cups mini marshmallows
½ cup granulated sugar
½ cup heavy cream
3 packets [Apple cider drink mix, 0.74 oz each]
3 cups white chocolate chips
½ cup caramel bits or caramel squares like Kraft brand
1 ½ tbsp heavy cream
Directions.
Line an 8×8-inch baking pan with 2 layers of tin foil, leaving an overhang.
In a large pot combine the butter, marshmallows, sugar, heavy cream, and packets of apple cider, cook over medium heat, stirring occasionally until the marshmallows are melted, about 8-10 minutes.
Meanwhile, place the caramel bits and heavy cream in a microwave safe bowl. Microwave the caramel at 45 second intervals at 50% power until they are melted and smooth. Set aside.
Remove the pot from the heat and stir in the white chocolate chips until they are completely melted.
Pour the fudge into the pan. Drizzle the caramel on top of the fudge, use a small metal spatula to create swirls in the fudge.
Refrigerate for 3 hours. Cut into small squares, for best result keep the fudge in the fridge.
Hopefully these recipes will help to make your fall a comfy and cozy one!