2021 Fall Concert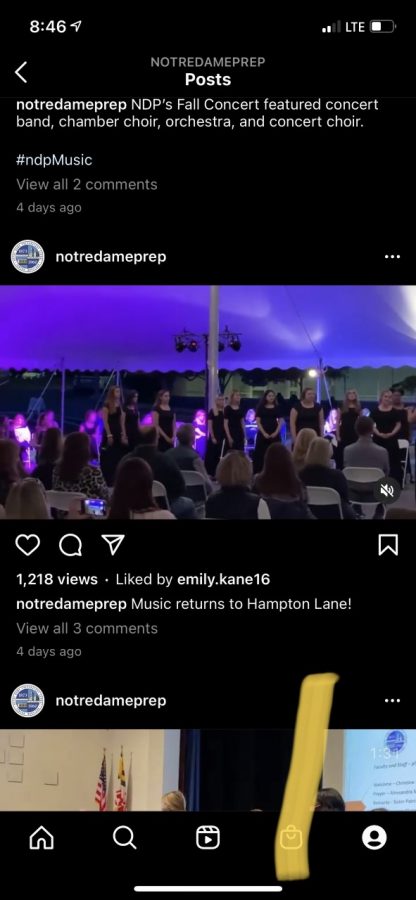 NDP held its 2021 fall concert last Wednesday, October 20. Each year, with only a few months into school, Notre Dame Prep hosts the fall concert for the band, orchestra, concert choir, and chamber choir. It represents how far the talented students of NDP have come with only so many weeks into the new school year. It showcases the amazing abilities and talents that the students have to offer.
This year, the orchestra opened the concert with the song "Deep River." It was followed by "Fantasia," a song inspired by the theme of Thailand. The orchestra concluded with the musical piece, "A Mozart Mix," which included a mixture of different pieces from our favorite Mozart tunes.
The band opened their section with "March to Castle Rock" and then "Proclamation." They concluded their performance with "The Magic of Harry Potter," incorporating elements from each song of the "Harry Potter" movie soundtrack. Each song began with the fading of the previous, creating very smooth transitions that were beautiful to listen to.
Chamber Choir, our competing musical group, began with "Tantum Ergo," a song with a very beautiful melody that captivated the whole audience. They followed with "Seal Lullaby" and ended with "Will the Circle be Unbroken."
Last but not least, our school's concert choir performed "Nigra Sum" and "El Montigote." They closed the night with the piece "Witness," ending the concert on a very high note.
It was a pleasure to witness all the students come together and perform what they are so passionate about. The fall concert demonstrated how music can truly bring people together. It was so rewarding to see the smiles on everyone's faces after the conclusion of the performances. Everyone did a tremendous job, the outcome of all their hard work. Props to Dr. Kuznik for the beautiful orchestra performance, Mrs. Bilenki for directing both choirs, and Mr. Dzbinski for conducting all the pieces for the band.