There's No Place Like Prom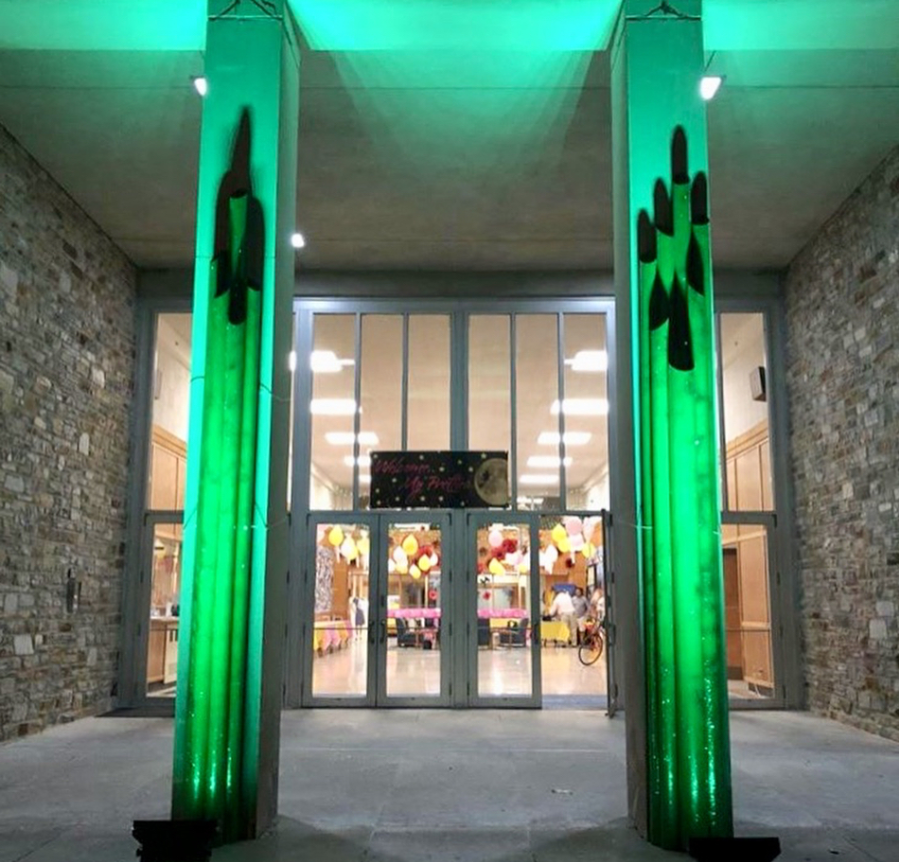 On the evening of April 13, the seniors traded their navy blue uniforms and saddle shoes for gorgeous gowns and heels. For the class of pink and yellow, it was the night that every high school student eagerly awaits: senior prom.
Although the word "prom" is most associated with the dance itself, NDP's prom festivities were an all-day affair, beginning with a breakfast arranged by SADD President, junior Juliana Gorman. Seniors then attended classes until they were dismissed at 11:30 to complete all their final preparations before the dance.
After much picture-taking at pre-parties, the seniors and their guests finally arrived at the Baltimore Marriott Waterfront Hotel located downtown. As is the custom, each girl introduced her date to several of the faculty chaperones that were present, including Sister Patricia, Mrs. Kaiser, Mr. Peri, and Ms. Osmeyer. At the end of this line was the entrance to the stunning Grand Ballroom, which, for the next three hours, was a vibrant hubbub of laughter and dancing. Among the variety of options on the buffet were pasta, chicken, egg rolls, Caesar salad, chocolate mousse, tiramisu, and even mocktails. A photo booth was also available, allowing everyone to leave with a keepsake.
Yet the party was far from over after the dance as everyone returned to campus for the post-prom celebration. In addition to more food, Zeke's coffee, and a DJ in the cafeteria, other activities included raffles, games, lip readings, and tarot card readings, as well as a bouncy house and escape room. Caricature and henna artists were also present, leaving everyone with plenty to do until 2 a.m.
Of her experience, prom chairperson Kathleen Miller said, "I had a wonderful time working with Mrs. Kaiser to plan prom! I am so happy that our class had fun and enjoyed the night."
An enjoyable and magical evening it was indeed! As the seniors' days on Hampton Lane wind down, these final few school events remind us that "There's no place like home."