Junior Retreat 2017
Hang on for a minute...we're trying to find some more stories you might like.
This past week, the Class of 2019 traveled to seven different retreat centers with their advisories for Junior Retreat. Girls went to various sites across Maryland and Pennsylvania. Over the course of the three days, the girls participated in various activities to help them grow individually and as a class in preparation for getting their rings later this month. Some activities included discussions, games, and personal reflection. The main theme of the retreat was relationships, so girls were able to examine their relationships with themselves, their friends, their family, and God. Depending on the retreat center, some advisories were able to partake in ropes course challenges to strengthen their bonds with each other. Many groups also had campfires on Thursday night following the discussion of their relationships with their families. Even though advisors took cell phones away to allow for more reflection, many girls agreed that this allowed more bonding with each other. Overall, the girls felt that they were closer as a class once they returned and ready for their rings on the 27th.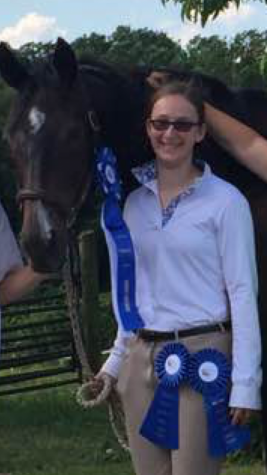 Katie Lorenz, Staf Writer
Hello! My name is Katie Lorenz. I am a junior on the NDP Gateway Staff. My favorite topic to write about is the events going on at NDP because there is...