Stop Copying Me!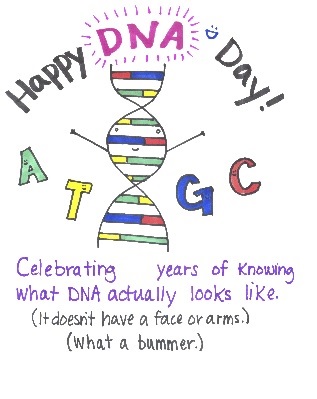 Hang on for a minute...we're trying to find some more stories you might like.
What did one strand of DNA say to the other? "Stop copying me!" April 25, 2016 marked the 13th annual DNA Day at Notre Dame Preparatory School. It began nationally in 2003 and was inspired by the completion of the Human Genome Project. Mr. Tom Peri, a Biology teacher at NDP, told me, "April 25 was selected as a commemoration of the day in 1953 when Watson and Crick finally identified the double helix as the structure of DNA." Essentially, the purpose of DNA Day is to get people thinking about their unique DNA and inform them of some important facts.
At NDP, DNA Day consists of various activities planned by the teachers for the students. Middle Level students and freshmen receive tattoos, and because all freshmen are required to take Biology, they also get buttons and bumper stickers in honor of the day. To get everyone involved, the Science Department hid 29 door paddles around the school, where students could answer the question and bring it back to the biology lab for an awesome prize! DNA curly fries are also on sale in the dining room during this day, as well as celebratory streamers and balloons outside of the biology lab!
When I asked Mr. Peri what his favorite thing about DNA was, he said, "I LOVE the awesome simplicity of DNA. We all assume it is complex and intimidating when, in reality, it is simple, reliable, and almost foolproof. I always think of the brilliance of God when I see the awesomeness of DNA. I love teaching about it—and making it accessible to the girls." So why is DNA so important that it gets its own day? Mr. Peri thinks that, "In biology there is nothing more important than DNA. Understanding its beauty and potential makes sense of all biology. It really is the secret of life."
Get excited for DNA Day 2017, but don't forget that your DNA is what makes you unique, and it should be praised every day!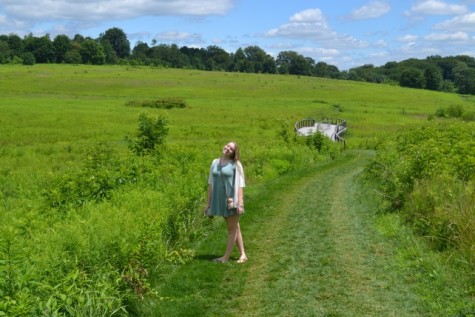 Haley Dick, Editor-in-Chief
Hi! My name is Haley Dick, and I am a member of the class of 2016. I am editor-in-chief of the NDP Gateway, and this is my third year of involvement. My...