Keep Your Friends Close, Your Anemones Closer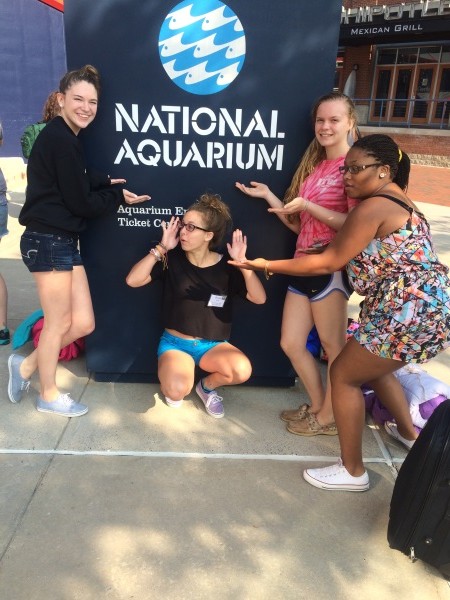 This summer, I had the amazing opportunity to work and learn at the National Aquarium in Baltimore. Everything about my internship was a dream come true, since I have wanted to spend my time there ever since visiting for the first time with my father at the ripe old age of three. I was fascinated by all the incredible and extraordinary creatures I saw, from sharks to sea turtles, so I was so thrilled to be able to learn more about them as I trained to become a volunteer. Training itself was so much fun, as I learned more and more about marine life through lectures and activities with my peers. We even had a sleepover in the Aquarium, where we were able to see the animals' behaviors at night. 
     Although training and getting to know my fellow volunteers was fun, the most important part of my work at the Aquarium was speaking to the visitors. By far, my favorite part of the whole experience was being able to interact with guests, especially young children, who were just as excited about the animals as I was. I specifically remember the reaction of one little boy who I spoke to in the Australian exhibit. During that shift, I was teaching the differences between crocodiles and alligators with two of the Aquarium's coolest looking skulls, and this boy just so happened to be wearing a shirt with crocodiles all over it, as you do. He immediately ran (sprinted even) to the cart and immediately told me everything he knew about crocodiles and alligators, while also spouting a boatload of questions he just seemed to be dying to know the answer to. We talked for a while, and he finally admitted that the whole reason he had come that day was to see some crocodiles, since he had never really seen them live. The look on his face as he was able to see the Freshwater Crocodiles for the first time was priceless; to him they were the most amazing thing he'd ever seen! It is this excitement and awe I want everyone to share about the ocean and its inhabitants, and it is my goal while interpreting exhibits to show them how cool nature really is.