11 Helpful Hints to Surviving the First Day Back to School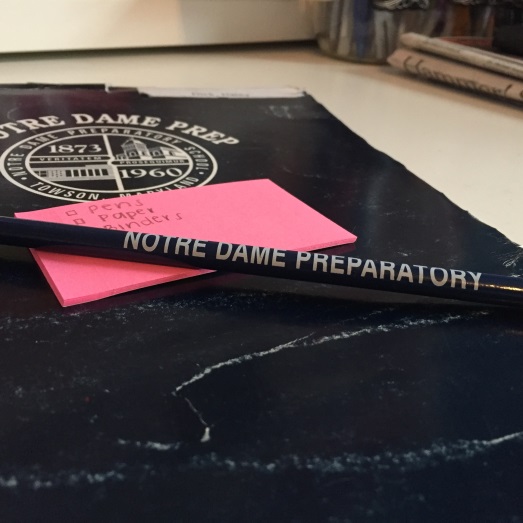 When students arrive on August 31st for the first day back to the Prep following the not-so-long summer vacation, they will be too consumed in the stories that their friends and teachers will be sharing, that they will easily forget the many important details and fun that the day has in store. Here are a few valuable hints to help students survive the day:
Do not forget that announcements begin at 8:00, instead of 8:10. Do not be late!
Make sure you straighten your hair and wear your best uniform, because school ID pictures are taken.
Arrange a ride home long before 3:10, because there is a shortened schedule. Yay!
Do not forget your locker ladder, folder, and pen, so you are prepared for the endless supply of syllabi and planning!
Try not to panic about knowing who your teachers are or where you are supposed to be heading, because your completed schedules and school maps will be distributed to you in homeroom.
Freshmen, do not worry about getting lost in the morning. Just ask another upper level girl, and she can point you in the right direction of the auditorium!
Please note the colors of the name tags: seniors are yellow, juniors are green, sophomores are blue, and freshmen are red.
Make copies of your schedule, because you are bound to lose it.
Double check the room numbers for your classes…you do not want to walk into the wrong class by accident. Awkward!
Seniors, remember that the day is not shorter for us, because we will be having a pizza lunch and attending our first college preparation event together as seniors, a college essay seminar.
Remain positive, and remember that everyone is in the same boat: eager to lend a hand, make new friends, and build the city of God together during the 2015-2016 school year!