2014-2015 School Year in Review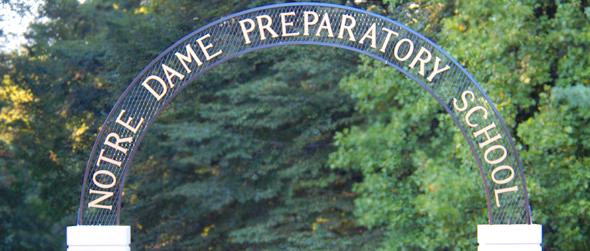 The 2014-2015 school year has been an eventful one to say the least. From hectic schedules and loads of snow, we have reached an end and are moving toward the summer.
This year was really big on clubs. This was the first year of the Ukuladies. This idea  of having a club to meet together and practice on their ukuleles, has grown to the point where almost every girl is a Ukulady. The Ukuladies didn't just play songs all year, they participated in service by going to retirement home and playing for the residents. Another club that stood out this year was Mock Trial. Due to their hard work and dedication, the team went extremely far this season. This year was the best one for the team in years.
NDP's production of Bye Bye Birdie was great. After months of the cast and crew's hard work, they opened up to a very packed auditorium. The show went fabulously. The cast and crew also received many nominations from the Cappies as well.
Finally, every NDP girl's favorite, Gym Meet, happened in March. Even though it may have snowed ridiculous amounts, that didn't stop NDP. Every girl did her part to come to school and practice, even though Baltimore County may have been closed. Even though the seniors not so surprisingly won the silver, everyone came together and had a really awesome time.
Despite the fact that the year is almost over, it was truly great. So much happened this year that it is extremely difficult to summarize into one article. The seniors are graduating and moving on to new things, while the rest of us girls are moving up to a new grade and a new school year.