Blair Leadership Scholarship
Hang on for a minute...we're trying to find some more stories you might like.
Upon entering the foyer, one may notice a plaque on the wall outside of the auditorium doors which recognizes "The Blair Leadership Scholars." Not many people notice it or know what it is all about when they see it. The Blair Leadership Scholarship mentioned on the plaque is awarded to two students of each class based on their leadership skills demonstrated in middle school and their years prior to coming to NDP. The scholarship is also awarded to Loyola students with the same criteria. Prospective students do not apply for this four-year scholarship; it is simply awarded to them. Scholars find out that they have received the Blair Scholarship with an announcement sent in their NDP acceptance package.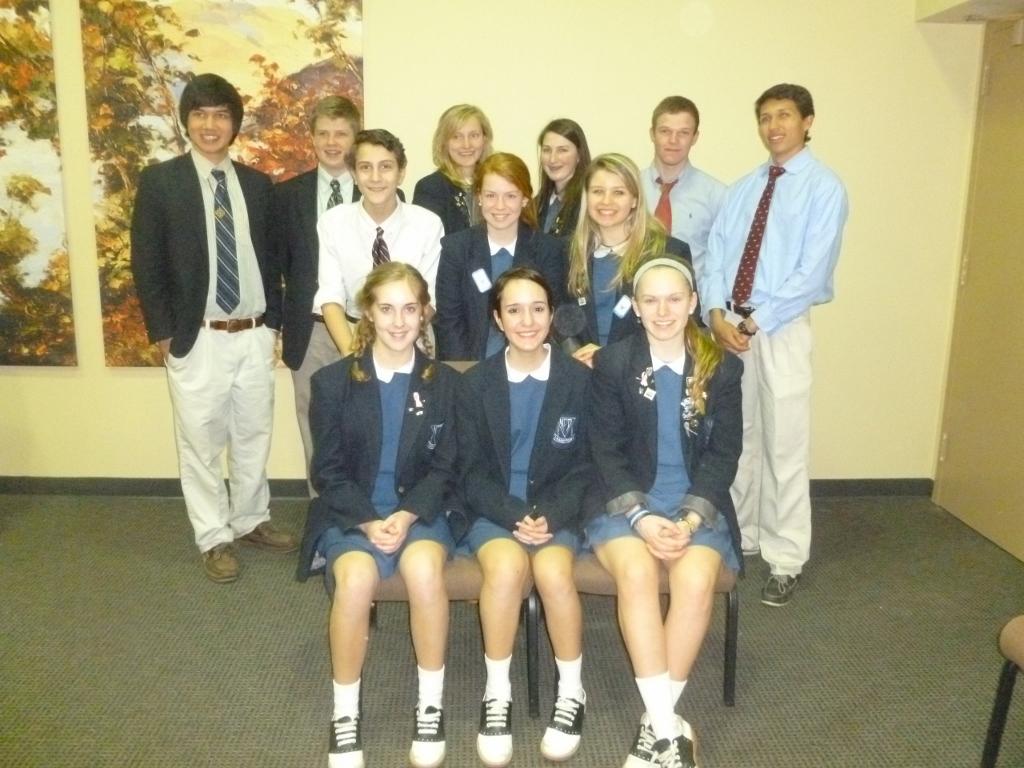 At NDP, there are three advisors for the scholars: Mrs. Caltrider, Mr. Ellis and Ms. Peruzovic. The advisors guide and shape the program's members by creating various activities to improve their skills. Last year, the group of eight Blair Scholars focused on public speaking by memorizing women's speeches and presenting them to each other. This year, they are focusing on the theme of service by doing multiple projects in and out of school. At the March Umoja party, the scholars will be organizing team building activities for the Umoja children to stress the point that being a leader means being part of a team.  In years past, the group has organized other service projects including making and donating sandwiches for Our Daily Bread and donating prom gowns to students who could otherwise afford them. Each Blair uses her leadership abilities to improve her community to the best of her ability.
With the Loyola Blakefield Blair Scholars, NDP's Blairs recently organized an evening which included a dinner and a scavenger hunt involving leadership. The Scholars have been working together to grow in their leadership skills for years while getting to know each other and having a good time.
The current Blair Scholars at Notre Dame Prep are Nicoletta Minutella '15, Emma Madera '15, Caroline Schlee '14, Meghan Stewart '14, Grace Dinger '13, Elizabeth Galbreath '13, Lauren Zizwarek '12 and Maria Conner '12. With a great start to the year, they continue to do even more this year while growing in their leadership. The Blairs are always striving to make the NDP community better, whether it be as leaders or doing service.