Bonding with Fall Sports 2021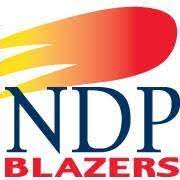 From tennis matches to cross country meets, soccer scrimmages to varsity volleyball, this season of sports has been one to remember.
 Many of my classmates I spoke with agreed that it was nice to have somewhat of a "normal" start to the school year with sports, and how great it was to all be back in person.  This being my first year of sports in the UL, it was motivating to see everyone excited about sports this year, and it encouraged me to do my best as well. I "interviewed" different coaches and students to see what they thought of this season.  
Mr. Edrington describes his experience coaching cross country this season, commenting on how "everybody was happy to be back; the weird COVID year really affected our teams, and we really missed being part of a team and what comes with that."   
After the challenge of last year's fall season and social distancing, seeing everyone be part of a team and working together was an enjoyable bonding experience. Speaking of bonding experiences, Scarlet D. '24, a member of the varsity cross country team, talks about how "this year is different because we actually got to run after school, and deepen our relationships with each other and meet all the grades." This matter was agreed upon with everyone I talked to, from coaches and parents to athletes, returning to regular practices with the full team was an extra boost of motivation that helped make the season fun. One coach also mentioned how motivating the players was a lot easier this season; people were excited to get back together with their teammates and were determined to do their best.  
As a freshman, running cross country in the UL was memorable- from meeting new teammates and bonding with them to team traditions, we all had a great experience. It was definitely a step up from ML cross country, however, the transition was easy with how welcoming and friendly the team was.  
Other students agreed with their positive experiences of fall sports, Olivia Z. '25 remarked about how "ICS didn't have volleyball, so when I saw that NDP had the sport, I really wanted to try a new opportunity. Before school, I didn't know that many people, and I met all these great new people through volleyball before school even started."  
This was a unanimous theme throughout my other classmates, and I agree that meeting new people is the main focus of freshman year, and fall sports definitely helped accelerate that process. Additionally, Olivia shared her feelings about how "Fall is better for sports because we have less homework and can focus on them more. We are also stressed less because midterms and finals aren't in the fall." – Olivia Z. '25. This is definitely true- fall sports for me personally are a great way to start off the school year and get back into the routine.  
 In retrospect, fall sports were a great way to meet new people and bond with classmates before school had started, and also take up a new sport or interest for freshwomen. They are the perfect segway into the new school year and take up a new hobby. This fall was also a great season regarding enthusiasm because many people were excited to be back and working together.