Sochi Olympic Recap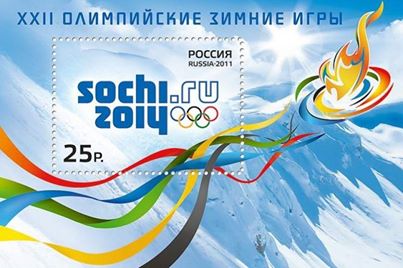 Sochi, Russia. A quaint summer city on the southwestern coast of Russia. But now, it is the pinnacle of global attention. Athletes from just about every continent are gathered together to celebrate the 22nd Winter Olympics in February of 2014.
So much has been at stake, and the first week of competition has brought stunning victories, and heart-wrenching losses. Here is a recap of various highlights, particularly with team USA.
12 new events were introduced in these Russian Olympics, one of which was the team figure skating event where six members per country would work together to bring home the gold. The United States clinched a well-deserved bronze in this event, with Canada at silver, and Russia winning first. Team USA owed quite a bit to the talented ice dance duo of Charlie White and Meryl Davis, and the exceptional individual performance by Gracie Gold. However, the woman to beat is clearly fifteen-year-old Yulia Lipnitskaya of Russia, who crushed the competition in her skates.
In another new event, "slopestyle" (for both skiing and snowboarding), the United States has dominated. In the snowboarding competition, Sage Kotsenburg won gold in men's, and Jamie Anderson took the gold in women's. On the skiing slopestyle, American Devin Logan won silver. But the real story here were the talented US trio of Joss Christensen, Gus Kenworthy, and Nick Goepper, who swept the podium for only the third time in American Olympic history!
Then on the women's snowboard halfpipe, 24-year-old Kaitlyn Farrington took the gold, with Torah Bright (Australia), Kelly Clark (USA), and Hannah Teter (USA) finishing 2nd, 3rd, and 4th respectively. It is interesting to note though that the final three ladies are all prior gold medalists in this event! Bright in Vancouver (2010),  Clark at Salt Lake City, Utah (2002), and Hannah Teter in Torino, Italy (2006). On the men's side, Shaun White was a gold-medal favorite after placing first in the past two Olympics. His qualifying runs were spectacular, with great height, but his first final run was riddled with falls and mistakes. His second run went decently, but not quite enough to push him onto the podium. A disappointed White took 4th, just 2 points shy of a bronze.
Erin Hamlin also made her mark by being the first American to win a medal in Singles Luge. She took bronze behind the incredible speed of Natalie Geisenberger and Tatjana Hüfner of Germany.
In downhill skiing, favorite Bode Miller (USA) faltered, finishing in a mere 8th place. The women's downhill event made Olympic history, as Tina Maze of Slovenia and Dominique Gisin of Switzerland tied for the gold medal. The official time for both was 1 minute and 47.57 seconds exactly. The Olympics has witnessed ties in the past, but never for the gold medal. Both women were honored as co-winners.
There is still so much more to come from Sochi, including hockey medals, more speed skating, and other skiing/snowboarding events. Tune in to watch the excitement continue!