Senior Farewell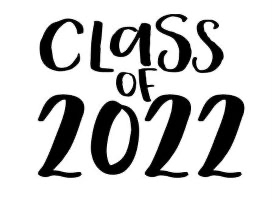 Dear Class of 2022,
I cannot believe the time is already here. As the days get warmer your remaining days at NDP grow shorter. I have known a lot of you since I was a middle schooler, and you have since shaped me and many others into amazing people. It is because of your friendship and leadership that I and many others are the people we are today. You have been my role models for the past six years, and I cannot thank you enough for being here.
As you depart from NDP, know that you will always have a place here; you will always belong here. I do not know how we will survive next year without you all.
As you grow up, know you always have your sisters at NDP to support you. I cannot wait to watch you flourish and grow from afar. Goodbyes are not easy, but I know that this goodbye will not be permanent. I know one day you will return home to NDP, where you belong. Be sure to visit soon, before we all miss you too much!
Although I have yet to meet all of you, I appreciate every one of you to an unimaginable extent. Thank you for being here, and most of all, thank you for being you!