Starbucks Holiday Drinks Review 🎄
Starbucks. This word evokes either fond memories of sipping a "cup of joe" in a dimly lit coffee shop, or paying a whopping five dollars for a tall latte. Regardless of your opinion on Starbucks, it is undoubtedly the most well known coffee chain in the world. Every year around Christmastime, Starbucks releases their long awaited holiday beverages. This year, I decided to review each Starbucks holiday beverage and give my honest opinion of them. Before writing this article, I had never tasted any of these drinks, so this is my first reaction to all of them. I have listed the drinks from worst to best, and rated each of them. Enjoy!
Eggnog Latte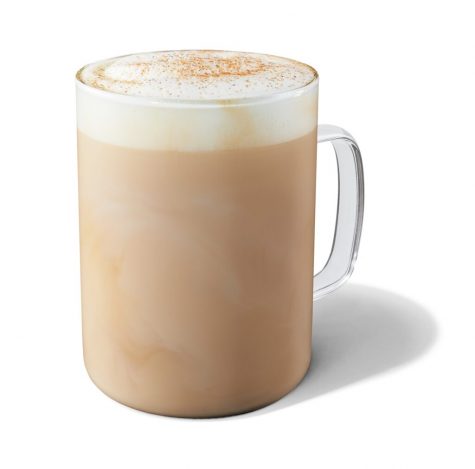 I want to preface by saying that I had never had eggnog before trying the Eggnog Latte, so I employed my parents to try this drink as well to give the most accurate evaluation.
The Eggnog Latte has an overwhelmingly strong eggnog taste. The flavor itself is hard to pinpoint and leaves a funky aftertaste for a while after drinking it. I think that you would definitely have to love eggnog in order to appreciate the Eggnog Latte. However, this is definitely a festive drink, so to all of the eggnog lovers out there, the Eggnog Latte is perfect for you!
Rating: 2/5
Chestnut Praline Latte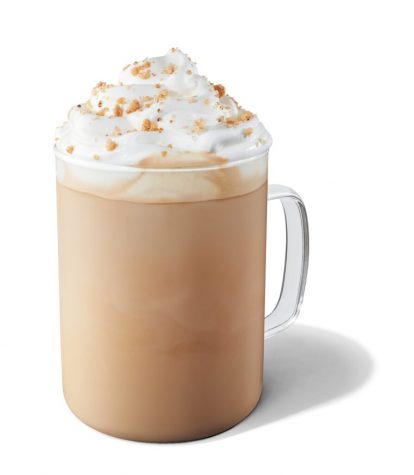 The Chestnut Praline Latte has a noticeably nutty taste (thanks to the chestnuts). It has subtle caramel and toffee-like flavors, and is sweet, but not too sweet. The praline crumb topping is a nice touch and adds dimension to the beverage. This drink is definitely seasonal, and I could not imagine drinking it in the summertime. Personally, I was not a huge fan of the strong chestnut flavoring in the drink, but if you are a fan of coffee with nutty notes, this drink could your holiday favorite!
Rating: 2/5
Peppermint Mocha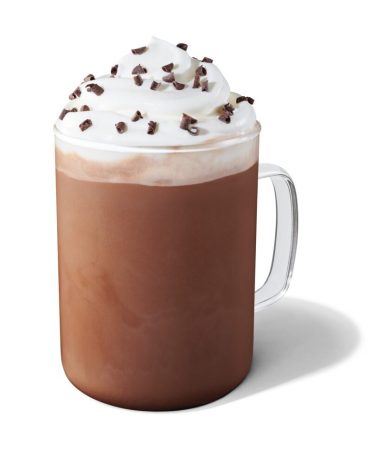 The Peppermint Mocha is undoubtedly the most well-known Starbucks holiday drink. Upon first tasting, I was overwhelmed with the peppermint flavoring, which reminded me of Andes candies. It tastes like hot chocolate with peppermint syrup, and I could not taste any hint of coffee. Even though I'm not a huge fan of the Peppermint Mocha due to its strong peppermint flavoring, it is the most festive drink out of all and definitely fitting for the holiday season.
Rating: 3/5
Caramel Brûlée Latte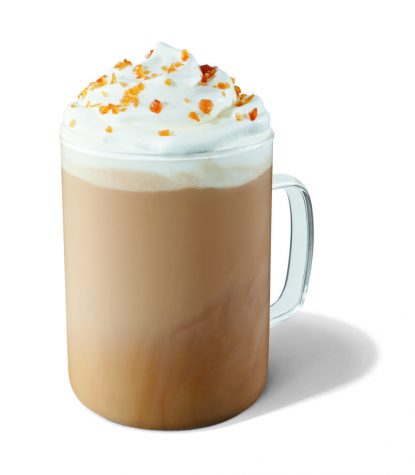 At first sip, the Caramel Brûlée Latte tastes like your average caramel latte. However, the more you drink it, the smokiness and sweetness of the crème brûlée flavoring is evident. It is topped with delicious crème brûlée bits, the best part in my opinion. This drink gives a seasonal spin on an otherwise boring caramel latte, and I highly recommend it!
Rating: 5/5
Toasted White Chocolate Mocha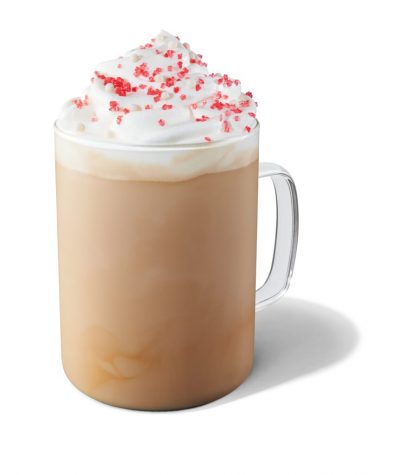 Sipping the Toasted White Chocolate Mocha for the first time, I was pleasantly surprised! The toasted white chocolate flavoring is subtle, and the espresso in the drink can be tasted. It also has just the right amount of sweetness. The sprinkles on top of the whipped cream are a cute touch, but once the whipped cream melts, the sprinkles sink to the bottom of the drink and become somewhat annoying. Overall, the Toasted White Chocolate Mocha is superb, and I highly recommend it!
Rating: 5/5