Best Fall Drinks to Order at Starbucks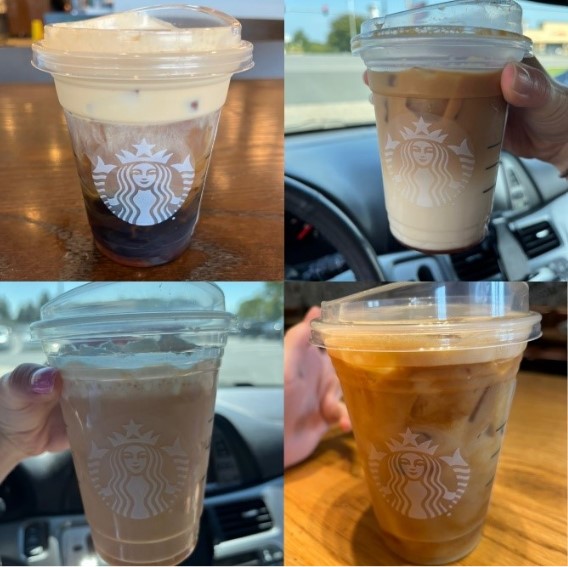 Cozying up in a warm coffee shop in the middle of October with your favorite pumpkin drink can be one of many things to look forward to this fall. However, the most important question is "What drink do I get?" Which drink can fully encapsulate the taste of fall? The cool breeze, baked goods, and pumpkin scented candles can be a difficult taste to replicate. However, Starbucks has a wide range of autumnal-themed drinks to assist you on your journey to find the best beverage of them all. 
In this article you will find that I tried and rated four Starbucks coffees to test which one is truly the best. Although my ratings are honest, everyone's taste palate is unique, so expect the unexpected if you decide to try any of these drinks! The four drinks I sampled were the Pumpkin Cream Cold Brew, Iced Apple Crisp Oat Milk Macchiato, Iced Pumpkin Spice Latte, and the Iced Brown Sugar Oat Milk Shaken Espresso. Honestly, all these drinks were very good, and made me feel very festive and ready for sweater weather! If you'd like to know what I thought of each one, my descriptions are below! 
Pumpkin Cream Cold Brew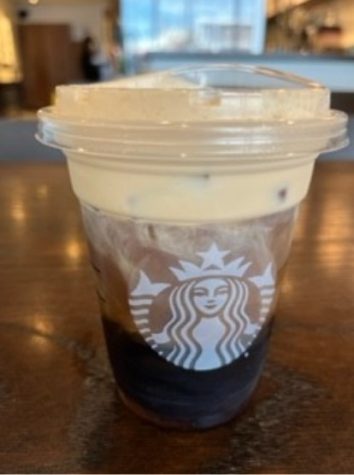 This coffee was pleasantly surprising! Since this was my first time trying a drink with cold foam, I had high expectations and was not disappointed. The cold foam really did taste like pumpkin, but the actual cold brew was strong and overpowered the flavor of the cream. If you're looking for a potent pumpkin taste, I would avoid this drink and go for a Frappuccino or something that is not coffee-based. However, the coffee had a great taste and had a low amount of sweetness, which is what I prefer, so I was a fan!
My rating of this drink would be a 4/5.
Iced Apple Crisp Oat Milk Macchiato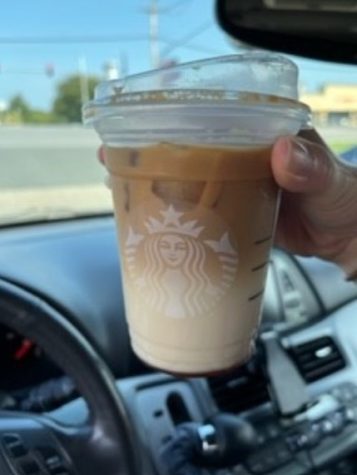 This was so good! I would typically not order this drink in the first place, but it was a signature fall item. I did not anticipate it being so yummy! This drink was layered with apple crisp syrup, oat milk, and coffee, and genuinely had such a nice flavor. The apple flavor was not overpowering and actually tasted just like apples, while the oat milk was smooth and had a great oat flavor. As an avid oat milk fan, this drink was perfectly paired with the apple/coffee taste, and I would not hesitate to get it again!
My rating of this drink would be a 5/5.
Iced Pumpkin Spice Latte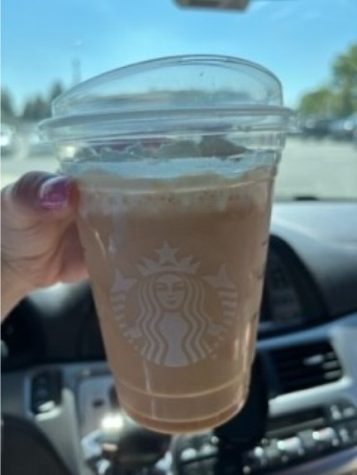 On a real note, pumpkin spice lattes are given too much credit! For as long as I can remember I've heard such great things about Starbucks' pumpkin spice latte, and I was not that big of a fan. Although this was my first time trying the iconic drink, it was definitely my last. The coffee had a sickly-sweet flavor to it, and it was lacking an actual coffee taste. This beverage was one of those drinks that make you feel sick afterwards and makes you regret drinking it. Besides that, I thought that the pumpkin spice flavor was severely lacking, and it overall just tasted like insanely sugary cold milk, which was not very appetizing. I'm not trying to hate on this infamous drink, but it truly was not for me.  
My rating of this drink would be a 2/5.
Iced Brown Sugar Oat Milk Shaken Espresso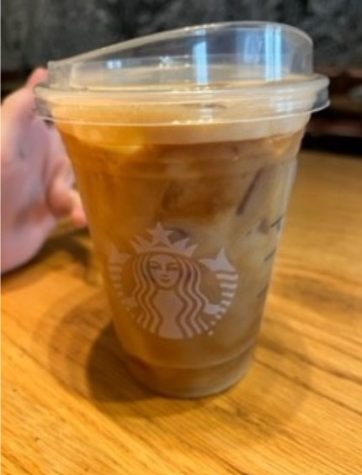 Technically, this coffee is not an exclusive fall item, but I just had to review it! Since its one of the newer options on the menu, I thought it would be a good idea to try it, and who doesn't think of brown sugar when they hear the word 'fall'? Similar to the Pumpkin Cream Cold Brew, the brown sugar taste was hard to find, especially when it was paired with such an uneven coffee ratio. Nevertheless, it was very enjoyable and had a good amount of sweetness to it. Unlike the other coffees that I tried, this specific drink seemed to have a bit more caffeine, because it really energized me (maybe a little too much)! In the end, this drink was a solid choice, and I would probably get it again.  
My rating of this drink would be a 4/5. 
At the end of the day, Starbucks has some really great options to choose from when it comes to fall-themed drinks. However, I find that the likability of these drinks are customized based on the person, and everyone seems to enjoy different things. Don't hesitate to try new drinks at Starbucks, because if you don't love the flavor, they will gladly remake it for you, free of charge. In the meantime, be sure to enjoy the fall breeze and autumn leaves!