Pixar's 'Coco' is a Vibrant, Feel-Good Masterpiece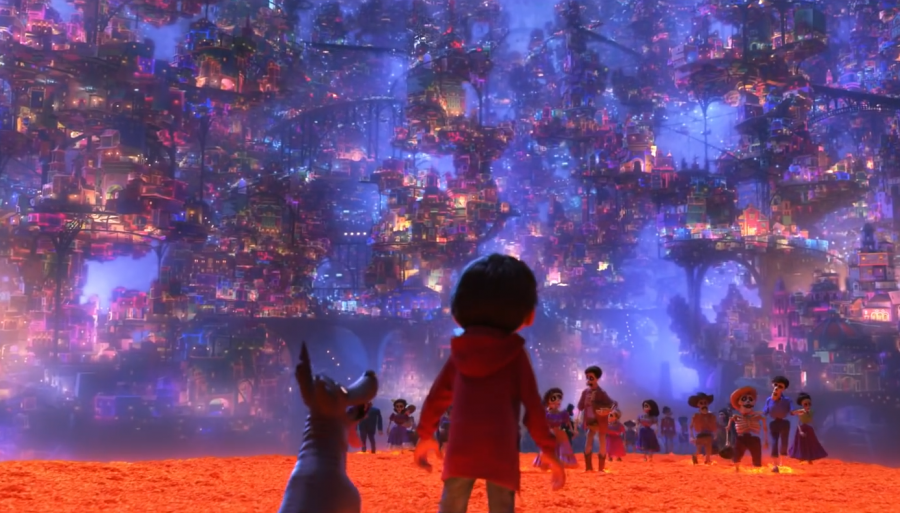 Pixar has done it again — and more.
Coco is not just a film; it is a wholly immersive, utterly magical homage to family and culture. Throughout the duration of the movie, audiences join the charming, spirited Miguel Rivera on a journey through the ebullient Land of the Dead and, consequently, his family's past.
In fact, the Riveras as a collective whole are just as (if not more) captivating than the young protagonist himself. Miguel, who aspires to become a musician like the iconic Ernesto de la Cruz, hails from a family of zapateros that forbids any and all music. This harsh ban lays the groundwork for a backstory that poignantly explores the themes of deception, ambition, and devotion.
Mexico's annual Day of the Dead celebration provides the means through which Miguel enters the transcendental and discovers the intricate melody of his ancestry in a way neither he nor the viewer could have anticipated. He crosses the passage that typically enables the deceased to revisit their living relatives and finds himself in a realm teeming with spirits who are making the most of their afterlives, as evidenced by festive concerts and ritzy parties that would put Jay Gatsby's to shame.
Against this backdrop of spellbinding vibrancy, Miguel embarks on a quest to receive the blessing of his idol de la Cruz (whom he believes to be his great-great-grandfather) in order to undo the curse that transported him to the otherworldly domain and return home. Abiding by the classic Disney tradition of lovable sidekicks, he is accompanied by an uncouth, forgotten specter named Héctor, who eventually proves himself to be much more than a mere diamond in the rough.
Perhaps Coco's greatest triumph lies in the fact that it exemplifies appreciation rather than appropriation of culture. In an industry where genuine representation is few and far between, Pixar's latest release depicts Mexican customs with style and sensitivity. It is this delivery that enables the movie's message to be meaningful distinctively to the culture as well as universally.
Between the phenomenal animation, lively musical score, and moving narrative, this film is nothing short of a work of art. As de la Cruz croons, "Remember me"—and Coco is a love song you surely won't forget.