Face-to-Face with Blurryface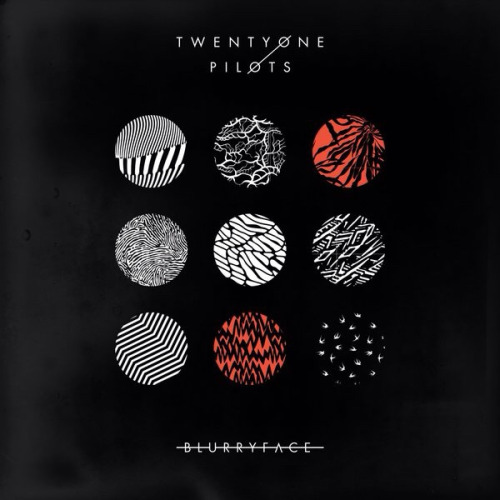 Maddie Tewey, Lifestyles and Student Life Editor
October 6, 2015
After the release of their first major record label album Vessel, Twenty One Pilots found themselves for the first time with a loyal fanbase, which, as fanbases do, were dying to know more about the artists behind the music.  Giving them just that, the band's newest release, Blurryface, deals with lead singer and pianist Tyler Joseph's highly personal problems, ranging from musical industry woes to a waning faith in God. Tormented by the personification of his own insecurities and darker thoughts (the "Blurryface" character), Joseph battles to keep sanity and control as his anxiety seems to consume him.
Blurryface reads much like a story, opening with tracks "HeavyDirtySoul" and "Stressed Out," which express the pressure of musicians to remain inspired while still producing a product that people will like, since even art is driven by the need to make money. As the album progresses, more and more of Joseph's personal insecurities are revealed, turning him to increasingly darker thoughts until "The Judge," the climax of the first half of the album, when Joseph finally surrenders to his insecurities and accepts them as inescapable. From this point on, the record takes a new tone, a sort of cry for help, until again resolving in the final track, "Goner," where he again hopes to separate himself from and finally conquer the demons plaguing him.
Although Twenty One Pilots have been known to experiment sonically in the past, this album experiments in even edgier ideas than heard before on previous releases. Most notable of all is the creation of the character Blurryface, who is eerily heard in different forms throughout, most prominently in a pitch-down of Joseph's voice in multiple songs, creating the effect of two different personalities vying for control inside of a single person. Even the happiest of the ukulele sing-alongs stick to this theme of one versus one's innermost thoughts. Songs "Ride" and "Polarize" also drift into unfamiliar territory for the band, displaying a reggae sound mixed with hip hop. Although combinations like this make it strange to listen to at first, Blurryface is an incredibly philosophically and musically complex album unprecedented by any other artist.