The History and Celebration of Maryland Day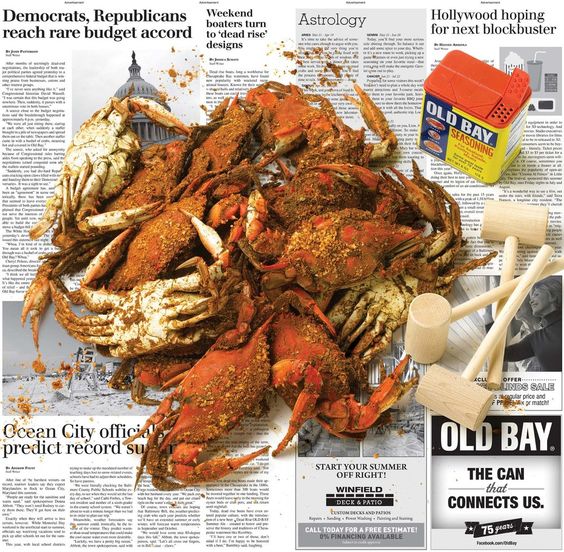 There is a National Bubble Wrap Appreciation Day, National Cabbage Day, and even a National No Pants Day… but have you ever wondered if there was an official Maryland Day? Well, avid Maryland lovers are in luck! Mark your calendars for Maryland Day on March 25th!
This significant day represents the first discovery of Maryland soil by European settlers in 1634 on St. Clement's Island. Travelers can visit this historic island, which is located on the Potomac River in St. Mary's County. On the island, there is a public museum with various memorials that recount the stories of pilgrims and their eventual discovery of Maryland. The St. Clement's preservation also displays a 40-foot stone cross, which was created to honor Maryland's widespread independence and freedom. If you're looking for a fun Saturday activity to do for this special holiday, look into visiting this intriguing gallery!
If an exhibition is not what you had in mind for commemorating this anniversary, there are many other alternative ways to celebrate. Purchasing iconic Maryland foods such as Otterbein cookies, Old Bay flavored snacks, and good old-fashioned crabs will put you in the Maryland spirit. Since Maryland is known for its accessibility to the Eastern Shore and the Chesapeake Bay, we have been skillful fishers since the beginning. If you decide to buy some crabs, you must make sure to accompany them with Old Bay! This seasoning blend first became popular due to its combination of sweet, salty, and spicy flavors. It's origins date back to 1938, when a man of Jewish descent boarded a spice-carrying ship while fleeing from Nazi persecution. Once he arrived at the Baltimore port, he decided to start selling this secret recipe that he created during his time on the ship. Once Marylanders got their hands on this condiment, Old Bay flavored chips, cheese, hot sauce, and even chocolates were produced!
Maryland truly has a lot of uniqueness, and its history is worth acknowledging. From its beautiful beaches to those stunning summer sunsets, Maryland is a charming state with a lot of character!