Mardi Gras 2023
To all my Frenchies out there, I'm sure you are all very familiar with the celebration of Mardi Gras. However, for those who are not, Mardi Gras—or "Fat Tuesday"—is a French celebration that takes place the Tuesday before Ash Wednesday, as a last big hurrah before the Lenten period of fasting and abstinence.
For my history buffs, Mardi Gras dates back thousands of years to early pagan celebrations for spring and fertility. Soon, Roman religious leaders decided to take these popular and amusing local traditions to incorporate into their faith, as a way to then also appeal to the native population. This tradition soon spread across Christendom, into the lands of Germany, Spain, England, and—most famously—France. The traditional French beginning would involve the binging of all rich and fatty foods, such as meat, eggs, milk, and cheese, as after Fat Tuesday would being the forty-day fasting period.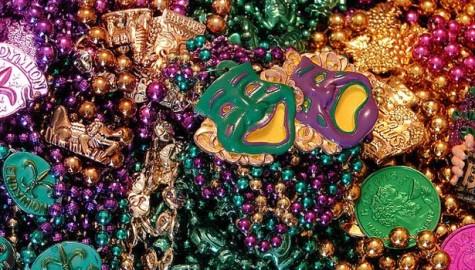 One of the most famous Mardi Gras celebrations in the United States takes place in New Orleans, Louisiana, which was formerly French territory. The Carnival season is full of elaborate and grand parades, during the day and at night as well. Many popular festivities are the eating of the "king cake" as well as the decorative, bright colors of yellow, gold, green, and purple. It's a hectic sight in New Orleans, with the partying seemingly never-ending. There are processions of marching bands, rolling floats, and lots and lots of delicious food. People dress up in full body paint, glitter, and masks.
Here at NDP, Mardi Gras is a beloved tradition held in French classes yearly, with the wearing of decorative beads, masks, and—even in special classes—King Cake. Don't forget to mark your calendars on Tuesday, February 21 for Mardi Gras 2023!