2021: A Year In Review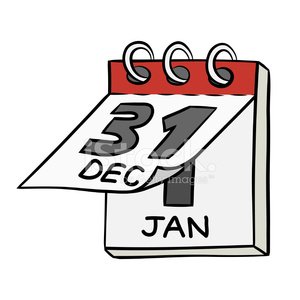 It's difficult to believe we are already nearing the end of the year 2021. And what a year it was. Between the development of the pandemic and vaccines, our first year with a new president, and other global and national occurrences, it is safe to say that the world kept busy.
2021 had a rocky start with the Capitol riot, an event that shook everyone in America to their core. It was not only the terrifying rage and energy of the protesters but also the symbolic act of violence as the first major political event of 2021 that made many Americans panic. Tension ran high during President Biden's and Vice President Harris' inauguration in January. However, things quickly began looking up as daily cases of COVID-19 rapidly decreased.
In February, NASA's rover Perseverance landed on Mars. In April, Derek Chauvin was found guilty in all three charges against him in the killing of George Floyd and was eventually sentenced to almost 23 years in prison. Throughout the spring, more and more people got vaccinated. We as a country began to feel more comfortable, and we felt hope that things might one day be normal again. President Biden was busy as well, signing the American Rescue plan, a $1.9 trillion COVID-19 economic relief package, as well as acknowledging Juneteenth National Independence Day as a federal holiday.
As the end of summer approached, the Olympics rolled around, perhaps the largest national celebration in the USA. Booster shots began to be administered, and the Free Britney movement had a surge as Britney Spears' conservatorship was terminated. Now, 2021 comes full circle as many of us celebrate Christmas and New Year's with our families, working diligently to stay safe from the new Omicron variant.
While all of these major events happened nationwide, we had a packed 2021 right here in our NDP community as well. The beginning of the year signified a fresh start at NDP, as we slowly came back to school in person. Schedules, plans, and rules were changing every day, but we didn't care; as long as we were in school with our friends, we were happy. We managed to put on Godspell Jr. despite the masks, and of course, iconic Gym Meet. Our beloved seniors, the Class of 2021, graduated in June. We then celebrated 60 years on Hampton Lane, and perhaps the most important change of all: the pink hallways became blue! NDP athletics and music thrived this year as well, earning many awards and much recognition. Finally, more recently, we as a community got the opportunity to celebrate the wonderful traditions of Penny Queen, Tree Trim, and Christmas Liturgy.
2021 was packed full of surprises, both good and bad, to say the least. If there's one lesson I learned throughout this year, it's that even during the bad times, it is vital to stay positive and always be grateful for the blessings you have, Anything can be taken from you at any given moment, and you have to cherish the good times while they are right in front of you. A new year brings excitement, hope, and wonder about the unknown. I have loved looking back on my year, and I can't wait to see what 2022 will bring for myself, and for all of you.
Happy New Year!