Back to Virtual School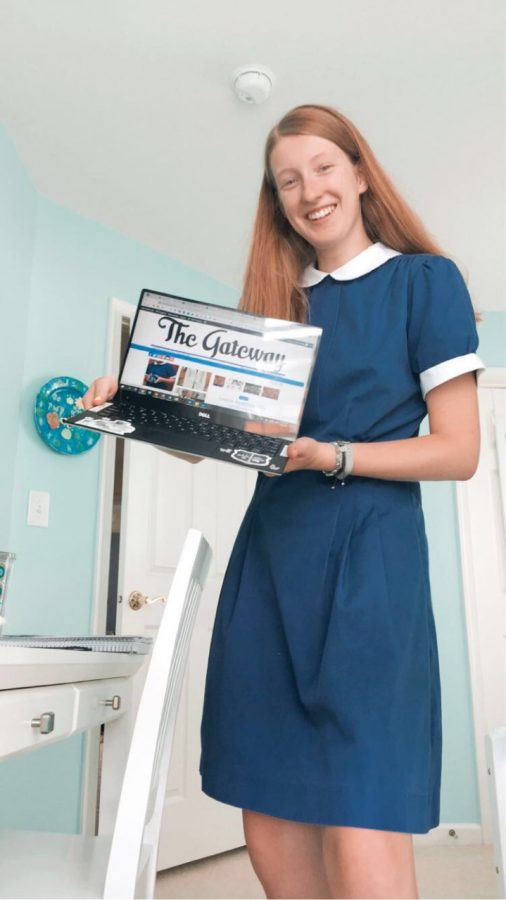 On Nov. 15, students received the news that they would be returning to virtual learning the following week, which will continue through Dec. 11. While distance learning is a disappointment for some, others are excited to stay home, especially as the days get colder and the sun sets earlier.
Many students expressed disappointment with the hybrid schedule because they were not able to hang out with all of their friends on campus or because of the lack of special traditions and community gatherings. Others didn't mind waking up earlier as long as they were able to interact with classmates and return to a more "normal" high school experience. Seniors Sarah Pfeiffer and E Szymkiewicz agree that returning to virtual learning reassures them of their safety with respect to their health, but they miss having classes in person because the experience is simply not the same. Szymkiewicz also added that not having choir in person is another con to virtual learning. Olivia Shannon '24 enjoys the flexibility of the virtual learning schedule and that she is able to sleep in, but also misses the social interaction of being at school.
After conducting a poll on Instagram, the majority of voters said they did not like virtual learning and suggested shorter classes with longer breaks. Sofia Rest '21 also commented that virtual advisory could use some adjustments, particularly that it could be shorter than 15 minutes. Caitlin Clary '21 stated that virtual learning is better for her mental health, but maintaining physical health is harder without the transition between classes.
At the end of the first quarter, Sister Patricia McCarron, S.S.N.D., created a survey that was sent to all students asking them to answer questions about how the first part of the year was for them. In the coming weeks before Christmas break, we may have to adjust many of our beloved NDP traditions to suit a virtual setting, but that doesn't have to stop us from getting the most out of this year. In the end, there are both pros and cons to virtual learning, but we can learn to embrace the present moment and be joyful despite these circumstances.