The History of Labor Day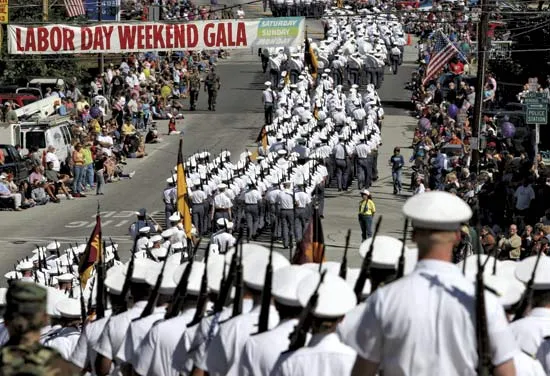 Labor Day is the first Monday in September and honors the contributions of workers in society. Labor Day is also celebrated in Canada. In a few other countries, May Day serves the same purpose.
Peter J. McGuire, who was a union leader and founder of the United Brotherhood of Carpenters in 1881, is credited with the idea of Labor Day. In 1882, Peter suggested to the Central Labor Union of New York that they hold a celebration for American workers. On September 5, 1882, 10,000 workers under the sponsorship of the Knights of Labor, participated in a parade in New York City. The date held no significance, but McGuire said it was chosen because it fell between the Fourth of July and Thanksgiving.
In 1884, the Knights of Labor agreed to a proposal that the first Monday in September be considered Labor Day. The idea rapidly spread, and the next year multiple states were holding celebrations. In 1887, Oregon was the first state to grant legal status to the holiday. Colorado, New York, Massachusetts, and New Jersey established the holiday that same year, and other states soon followed.
In 1894, a strike in Illinois and a succession of unemployed workers' riots on May Day in Cleveland urged U.S. Pres. Grover Cleveland to put forth a bill that made Labor Day a national holiday. One reason the bill was crafted was to avert attention from May Day, which was considered an unofficial practice embedded in socialist movements. The bill was signed into law in June 1894.
As years passed and the sway of the unions waned, the significance of Labor Day to most Americans changed. It became an end-of-summer celebration and extended weekend for families to gather together and have fun. Even as the significance changed, Labor Day has continued to be celebrated with parades, speeches and political rallies.
Works Cited:
Encyclopædia Britannica. (n.d.). Labor Day. Britannica School. Retrieved September 3, 2022, from https://school.eb.com/levels/high/article/Labor-Day/2416