Thanks for the Leftovers!
Thanksgiving is a wonderful day of family, almsgiving, and especially the amazing food. Going into Thanksgiving, it will be exciting to see the assortment and quantity of dishes that the chef will present. We all know that after guests leave, the chef of the meal gives out leftovers for everyone to take home since they cannot eat them all by themselves. Sure, you could reheat the turkey and stuffing to have every day for lunch and dinner. Or you could read this article which shows how you can take advantage of the different flavor profiles of each dish and take your leftovers to the next level!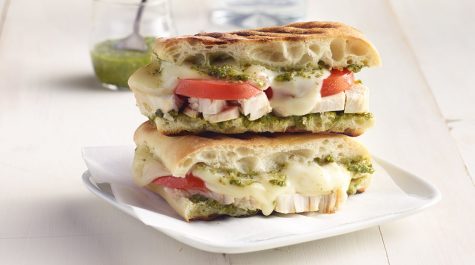 When someone hears the word "Thanksgiving," one of the very first things people think of is turkey. Turkey is traditionally the most common dish during Thanksgiving and makes up most of the leftovers taken home. It is a very difficult dish to master and becomes dry after repeated microwaving. So, what I'm saying is, don't reheat it at all! Simply sandwich cold turkey between two slices of sourdough bread and make sure to season it with cranberry sauce, some mayonnaise, and thyme. Or if you don't like cranberry sauce, make another turkey sandwich with mozzarella cheese, basil pesto, and sun-dried tomato to help balance out the dryness of the turkey. These recipes will help improve the quality of your leftovers and could help provide inspiration to create your own dishes as well!
Thanksgiving is not complete without stuffing. Since stuffing usually consists of some type of bread and seasonings, you can do a lot with it! This may seem strange at first, but if you are looking to branch out your palate, try some stuffing waffles. Simply fill your waffle maker with leftover stuffing and top it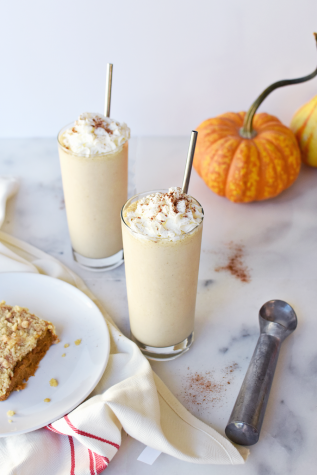 off with some warmed up cranberry sauce. This is a fun way to make your stuffing more unique and will give you something new to share with your friends. Another way to spice up your stuffing is by making a hashbrown out of it. You just mix the stuffing in with the potatoes and season it depending on your tastes! If you like spice, siracha is the way to go. Do you prefer sweetness? Add some honey. There are so many ways you can experiment with hashbrowns that can make you become a culinary genius!
Last but certainly not least is the pumpkin pie. It is a very rare occasion when there is leftover pumpkin pie, but if you are ever in the predicament where you have leftovers, you should blend it! Blend together pumpkin pie, ice cream, and milk to make a pumpkin pie milkshake! This is also an easy culinary dish to customize since you can thin or thicken it as much as you want, add some more cinnamon and nutmeg, and top with whipped cream!
Now with all of these recipes, you can enhance your leftovers completely. Below is where you can find the exact recipes for these dishes as well as some other culinary treats that you can try at home. Have a happy Thanksgiving!
Gold, B., & Zavatto, A. (2020, November 10). 13 Cozy Recipes You Can Make With Leftover Thanksgiving Stuffing. Real SImple. Retrieved October 24, 2021, from https://www.realsimple.com/holidays-entertaining/holidays/thanksgiving/leftover-stuffing-recipes?slide=89414452-4f13-4542-b78c-78b7073e74b3#89414452-4f13-4542-b78c-78b7073e74b3
Hanson, J. (2020, November 18). 6 Sandwiches to Spice Up Thanksgiving Leftovers. Hormel Foods. Retrieved October 24, 2021, from https://www.hormelfoods.com/inspired/story/6-sandwiches-to-spice-up-thanksgiving-leftovers/
Rodriquez, A. (2016, November 15). THANKSGIVING LEFTOVER PUMPKIN PIE SHAKE. The Crafted Sparrow. Retrieved October 24, 2021, from https://www.thecraftedsparrow.com/2016/11/thanksgiving-leftover-pumpkin-pie-shake.html