5 Spring Activities That Won't Break the Bank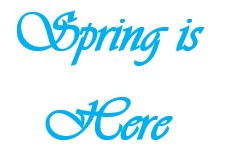 Easter Break is finally here and so is the time for rest, relaxation, and fun. Here is a list of five things to do that are perfect for spring.
Pick up a new book. With the school year winding down, now is a great time to start that book you've been wanting to read.
Take a hike. The sun is shining and flowers are blooming. Take some friends and go to a state or national park.
Turn on some music and color.
Go to a baseball game. You can find inexpensive tickets on a professional or minor league baseball team's website.
Take a trip to Washington D.C. and check out the cherry blossoms. While you're there, visit one of the free museums for some extra fun.