Black Friday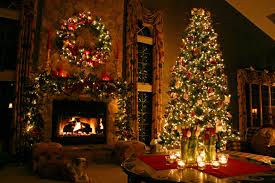 Christmas. What comes to mind when you hear that word? Personally I think of my last name (Christ), shopping, presents, and spending time with family. Is this really what Christmas is about though? Black Friday has aided the commercialization of Christmas. Think about it; as soon as Thanksgiving is over, Christmas stuff is already on store shelves. People wake up at early hours just to get good deals on toys and other things. This year I experienced Black Friday for the first time. I went at around 10:00, to avoid the mobs, with my family. There weren't that many crowds or craziness though. I was very surprised. Sometimes black Friday gets a bad reputation, but it isn't as bad as everyone says.
On the other side, in Annapolis, Maryland there was a fight in Victoria Secret on Black Friday. A woman was shopping in Victoria Secret, and then two other women approached her. The women then proceeded to attack her viciously. The police are still investigating the case, but there are a few witnesses that testified.
Many people get wrapped up in Black Friday and all the good deals and presents, but this year, focus on something else. On December 25Th, Jesus Christ was born and was destined to save all humans. He was born in a stable amongst Mary, Joseph, and animals. He was born all human and was to suffer immensely in his life. So this Christmas, focus on what Christmas is all about.  Focus on Jesus' birth and all that he did for us.
Pope Paul IV once said, "We consider Christmas as the encounter, the great encounter, the historical encounter, the decisive encounter, between God and mankind. He who has faith knows this truly; let him rejoice."