CW Project Greenway 2019
On Friday, February 15, six hundred NDP girls rushed into the auditorium eager to enjoy their favorite assembly of the year: the Claire Wagonhurst Project Greenway Show!  The show is a wonderful way to showcase the efforts of NDP students who have an interest in the arts and honor Claire Wagonhurst's legacy. 
Besides being a fashion show, Project Greenway is a creative challenge. Girls assembled groups, submitted designs, gathered materials, and began working back in October. The artists were only allowed to use materials that would have otherwise been disposed of in the recycling or trash, making this a one-of-a-kind runway. This year, twenty-four students from the sophomore, junior, and senior classes entered outfits to be judged! 
The show is any aspiring model's dream. Upbeat pop music blasts through the speakers while a spotlight hits each model as she walks down the runway and poses on stage. Students had the opportunity to see a range of creative fashion styles, such as ball gowns, casual dresses, pantsuits, and more! All of the models absolutely slayed the runway and showed that the coolest fashion doesn't need to be expensive. Two of our teachers even modeled: Mr. Pomplon and Ms. Degnan-LaFon! 
After an interesting rendition of carpool karaoke starring James Corden (Mr. Dan), Ariana Grande (Ms. Fleishmann), and Buddy the elf (Mr. Kahl), the four guest judges including Ms. Dohmeier joined the stage. The artists then had the opportunity to explain the composition and ideas behind their pieces to the audience while the judges expressed their opinions on each outfit.  
Before the show closed, Ms. Wagonhurst spoke to the audience about how important Project Greenway is to our school. It is certainly important to honor the students and faculty who made this event possible while spreading awareness concerning pollution in our environment. The 2019 Project Greenway fashion show was an amazing success and congratulations to all the participants! Here are the winners of the five categories, decided by NDP students! 
Best Group Design: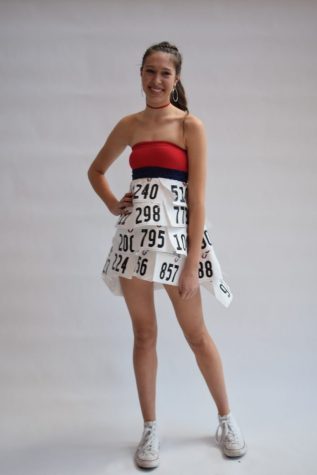 Best Individual Design: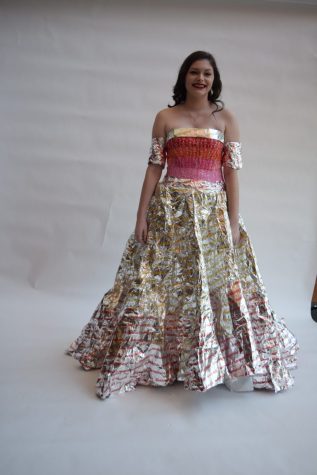 Most Green Design: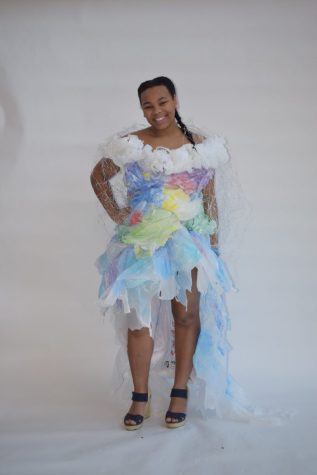 Most Creative Use of Materials: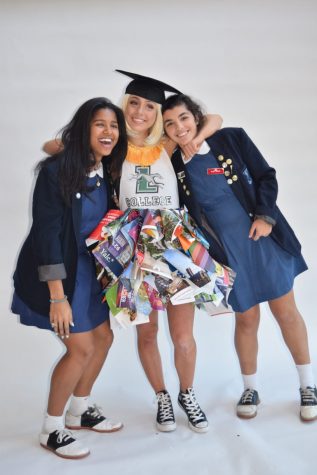 Most Wearable: