Music Monthly: It's Getting Chilly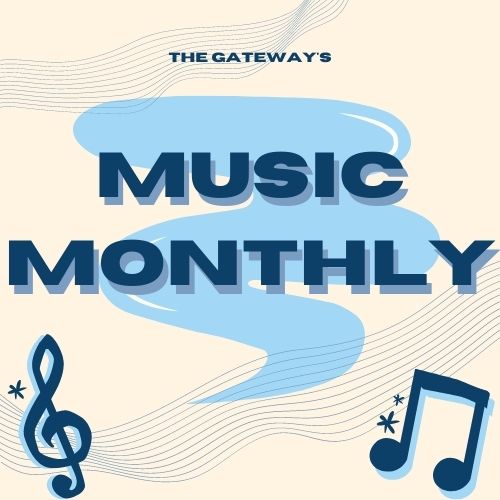 Happy fall, ladies and gents!  We are beginning my favorite time of year.  The leaves are changing, the air is crisp, and don't even get me started on the produce.
I think that these are perfect songs to listen to as you crunch some leaves under your shoes or drive with the windows down.  They all have this ability to make you feel cold and cozy at the same time, like the juxtaposition of warm-colored leaves in icy weather. When I listen to these songs, I can feel wind on my face as I'm bundled up in sweaters and jackets, taking in the scenery.  Let me know what you think!
"Space Song" — Beach House
Starting strong, we have Beach House.  As lighthearted as the melody is, can you feel the frigid air creep in?  Believe or not, this song is about isolation, with somber lyrics but a bright beat.
"Plants" — Crumb
The reverb in this song gives me a similar effect, with a calming echo that coaxes you into tranquility.  The melody of this song reminds me a great breathing pattern: inhale as the notes begin and exhale when they play out/down.
"In Your Arms" — Sunbeam Sound Machine
I can imagine my hair whipping around the cool breeze as I listen to this song.  The explosion of music at the beginning draws me into the depth of the wind.
"Over the Moon" — The Marías
Fill those lungs with the air surrounding you.  Feel the goosebumps rise on your skin as you listen to the angelic voice of María Zardoya.
"Benzo" — Blood Orange
When I first listened to this song, the harmonies of the chorus gave me chills.  They still do to this day; I can't help but sing along with them.
"Trying" — Orion Sun
Orion Sun elaborates on the subject of mourning a loved one in "Trying."  The cold seasons are usually associated with departure.  Through music, she is able to create a lighter take on grieving, a typically sad process.
"Chateau (Feel Alright)" — Djo
Djo has quickly risen through the ranks of the alternative music community due to the spin he puts on classic '70s rock trends.  Many were surprised to find out that this mysterious singer with the shaggy hair and mustache is actually Joe Keery of "Stanger Things"!  I can understand his desire to conceal his identity, wanting people to listen to his music because they liked it, not just because of his popularity.
"Drowsy" — Bane's World
This song will lull you in a dream-like state, floating through the clouds.  Personally, I think that "Drowsy" is an accurate title.
"Sinking" — Clairo
Clairo shares her experiences with juvenile rheumatoid arthritis in this song.  I think that I lot of people can relate to her descriptions of internal struggle.  Her melodic voice warms you up through the bitterness of reality.
"Ponytail" — Panda Bear
Lastly, we have Panda Bear.  "Ponytail" will always be one of my favorite songs I put on if I want to relax.  I love the layering effect he uses to achieve those flawless harmonic cadences.
Thank you for tuning in to the second installment of Music Monthly.  I hope you enjoy this month's songs.  Go out on that walk or drive around; embrace the beauty of fall!
Listen to the playlist here!