Music Monthly: October 2021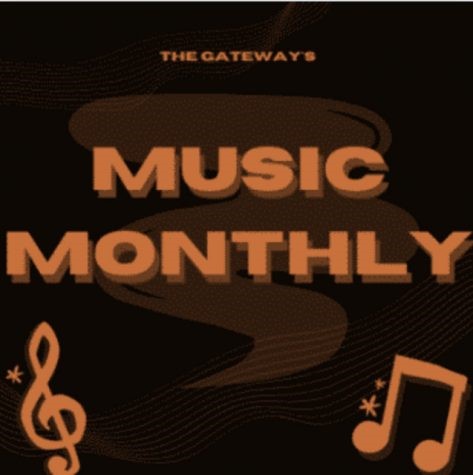 Hey, everyone! I hope you had a great first month of school. Welcome back to Music Monthly, where I put together my favorite songs from the month and share them all with you. October is coming, and that means it's time for back-to-school dances and Halloween. I hope you enjoy this month's selections!
"Wildest Dreams (Taylor's Version)" – Taylor Swift

"say you'll see me again, even if it's just pretend"
Surprise! Taylor released "Wildest Dreams (Taylor's Version)" – just when none of us were expecting it. This is a beautiful song about Taylor, her "mystery lover", and their relationship.

"Don't Shut Me Down" – ABBA

"I'm fired up, don't shut me down"
In November of 2021, ABBA is releasing their first album, Voyage, since 1981. "Don't Shut Me Down" is one of the previously released singles from the album. This song has the ABBA sound; it is so catchy and makes you just feel good inside.

"Overdrive" – Conan Gray

"all or nothing, let's just trust the night"
"Overdrive" is a song about letting go and letting life and love take you where it takes you. This song makes me want to drive with all the windows down and sing with my friends.

"Golden" – Harry Styles

"I'm out of my head and I know that you're scared because hearts get broken"
I see "Golden" as a song about being in love and wanting to let yourself fall but having fear of heartbreak and rejection hold you back. Even though this seems like it would be a sad song, it has a great energy and always brings a big smile to my face.

"Cold Heart (PNAU Remix)" – Elton John & Dua Lipa

"and I think it's gonna be a long, long time 'til touchdown brings me 'round again to find I'm not the man they think I am at home"
This song is a remix of Elton's "Rocket Man" and "Sacrifice". Dua did a great job with this project, still keeping the original charm of both songs. The song has undeniably great feel-good energy.

"mirrorball" – Taylor Swift

"I've never been a natural. All I do is try, try, try"
In "mirrorball", Taylor sings about trying so hard to fit in and please everyone. As high schoolers, we all worry so much about being the best at everything and putting on a good act. We need to learn to just be ourselves and not change for other people.

"Everytime We Touch" – Cascada

"forgive me my weakness, but I don't know why. Without you it's hard to survive"
It's dance season again! This song is an NDP dance staple. The crowd goes wild to this song about Cascada still being in love with her partner throughout good and bad times.

"Posthumous Forgiveness" – Tame Impala

"you told us both to trust. But now I know you only saved yourself"
This song can be interpreted in many different ways. However, the most common interpretation is about Kevin Parker grieving his late father. He is angry at his father for leaving him and his brother to live a sad life, but then ultimately forgives him. Aside from this common interpretation, this song has a creepy kind of vibe that fits perfectly for Halloween this month.

"ghostin" – Ariana Grande

"I know that it breaks your heart when I cry again, 'stead of ghostin' him"
In this sad song, Ariana sings about how she continuously grieves over Mac Miller, and she knows how it affects Pete Davidson. She feels guilty for still being stuck on Mac's tragic death, instead of giving Pete all of her attention. This song reminds us that it is OK to slow down and reflect on our many, oftentimes confusing, emotions.

"Calling All Monsters" – China Anne McClain

"if you're only dreamin', why I hear you screamin'?
This masterpiece by China Anne McClain for "Ant Farm" is an upbeat dance song to get you in the Halloween spirit. Since 2011, this song has been setting the tone for October.
I hope you all enjoy these songs. See you next month!
Click here to view the playlist.