Disney Christmas Movies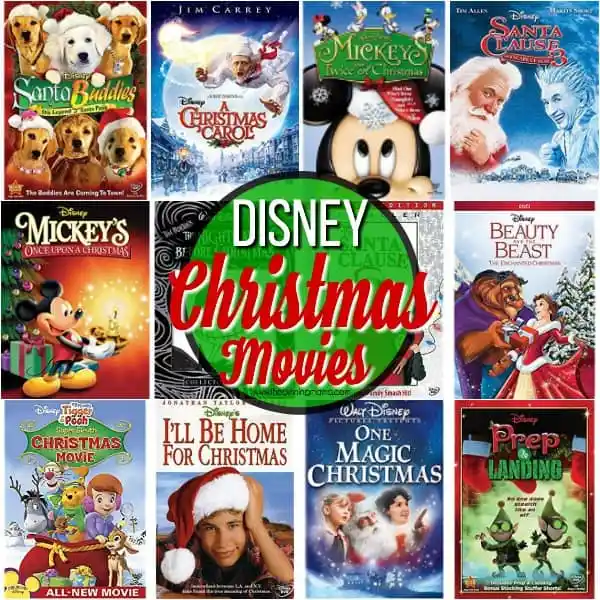 Christmas break is around the corner. The weather is getting colder, and the sun is going down earlier. Christmas is my favorite time of the year. Snuggling up in a warm blanket with warm cookies and hot cocoa, while watching a Christmas movie is my favorite pastime. My family is a huge Disney family, and we love watching Disney Christmas movies during our free times. Here are a few of my favorites that I would recommend watching too!
"Mickey's Once Upon a Christmas"
This little Christmas movie consists of three stories. One about Huey, Dewey, Louie, Donald, and Daisy. On Christmas day, they wake up and open their presents, even though they are supposed to wait for the family. When the family comes over, they are given snowboards and rush outside to play with them, without looking at the card attached. After Christmas dinner, they go to bed. They then wish upon a star to wish it was Christmas every day. Little did they know their wish would come true. First they enjoy this, but then they get tired of it. One day, the brothers cook a live chicken instead of a roasted one for dinner, and the chicken messes up the whole house. The brothers then find the letter and learn their lesson on what Christmas is really about, and try to make it up to the family. Christmas finally ends and everyone is happy again.
The next story consists of Goofy and his son Max. Max and Goofy ride on his bike to deliver their letter to Santa in time. When they come back, the neighbor tells Max that Santa isn't real. At the neighbor's house for dinner, Goofy poses as Santa and then Max founds out he tricked him. Goofy wants to prove to Max that Santa exists, and Max just wants him to forget about it. Goofy stays up all night to prove this and makes sure that Santa does not forget him. Later, the real Santa does come and gives Max his gift, and Goofy is happy that Max is happy.
The last story consists of Mickey and Minnie. Mickey wants to buy a gold chain for Minnie's watch, and Minnie wants to buy a case for his harmonica. However, they both don't have a lot of money and have to work at places they are not happy at. Mickey sells a family a tree and gets money from it, however Pete, the manager, steals it all from him. Later Mickey performs for the charity drive and ends up missing the chance to get the chain. When he arrives, the owner allows him to come up after hearing him play his harmonica. However, Mickey sells his harmonica to get Minnie the chain, and Minnie sells her watch to get the case. They are still able to have a merry Christmas, and the thought behind each gift is what counts.
"Mickey's Twice Upon a Christmas"
This movie consists of five short stories. The first one consists of Minnie and Daisy as they are preparing for an ice-skating competition. Minnie starts first, but then Daisy buts in when it's not her turn. This causes them to get into a fight and compete for the spotlight. They make up later in the story and perform together.
The second story consists of Huey, Dewey, and Louis, as well as Donald, Daisy, and their uncle. The uncle tells the story about how he has never been on the good list before. The boys soon realize they won't be on the good list, so they decide to go to the North Pole and write their names on the good list. This results in them needing a key to get to the list, so they run to Santa's office. They get the key while he was asleep, but as a result, they end up destroying the place. With the help of the other elves, they clean up the mess. They do get Santa's list, but they write down their uncle's name instead. On Christmas morning, the uncle gets a gift, the brothers are now on the good list because of their actions from last night, and there are more presents behind the tree.
The third story is about Goofy's son Max bringing home his girlfriend Mona for Christmas. Max doesn't want Goofy to embarrass him and give her a bad impression. He decorates his car with Christmas lights, and shows baby pictures to Mona. He feels embarrassed and goes outside for a walk. He looks at the scarf that Goofy made him and realizes that he loves him. He goes back in and joins the fun. While they are making popcorn, the popcorn ends up exploding all over the house, and they all end up on the roof.
The fourth story is about Donald, Daisy, and the brothers. Donald just wants to relax and enjoy his hot cocoa while everyone else wants to go to the mall and see the Christmas display. He is forced to come out by Daisy. While he is there, he orders a hot cocoa, and while he is walking, the objects are playing Christmas music which annoys him. He walks inside this dark building, which he thinks is empty. He finds these animatronics singing and destroys them. He doesn't realize that he destroyed the display that Daisy and the brothers were going to watch. They all leave in disappointment, and Donald gets kicked out of the mall. While walking and feeling guilty about his actions, he sees this group of singers who are having a hard time finding a melody. He helps them and he apologizes to everyone for being selfish.
The last story is about Mickey and Pluto. Mickey is putting up Christmas decorations, and Pluto keeps interrupting. When he tries to help by putting the star on the tree, he ends up destroying everything, thus Mickey sends him back to the dog horse. Feeling hurt, Pluto runs away and ends up at the North Pole. The reindeer adopt him and name him Murry. Mickey regrets what he did, and when he tries to find Pluto, he discovers he ran away. Mickey makes lost dog posters and wishes to Santa to bring Pluto back. Pluto becomes homesick and returns home, where the whole gang is celebrating his return.
"Prep and Landing"
Wayne, a Christmas elf, is part of the "Prep and Landing Team," and his job is to prepare all of the houses for Santa's visit. He thinks that he is getting a promotion, but it goes to his old partner instead. He now has to train Lanny and is still very bitter about the promotion. He decides to slack off during a mission and lets Lanny do all of the work. This causes him to be seen by a little boy named Timmy and fall behind on the mission. Santa is alerted that there is a snow storm at the house where Lanny and Wayne are at, and they are not done preparing. Santa is forced to turn around, but then Wayne tells Santa he must come to Timmy's house and he can't let him down. Wayne and Lanny work together to lead Santa to safety on Timmy's roof. On Christmas, Wayne gets offered a promotion as the head of the nice list, but he turns it down so he can work with Lanny.
"Prep and Landing: Naughty and Nice"
This movie starts with an introduction to the Coal elves, who are responsible for delivering the coal to the naughty children. During a mission, they are ambushed, and while escaping, the fruitcake conduct calculator was stolen. The following year, Wayne and Lanny are responsible for getting the fruitcake calculator back from jinglesmell1337. Wayne seeks out a naughty elf to help them on this mission, and Wayne younger's brother Noel helps them too. Noel and Wayne talk about their childhood and the toy sled they both wanted when they were kids. When the trio arrives at the house, they all fall for a trap. Wayne gets beat up, while Noel is able to defend himself. Lanny is able to get into the hacker's room but gets taken captive. The hacker is Grace Goodwin, whose mission is to get off the naughty list, and she believes her younger brother set her up. He destroyed her favorite toy and cried, which ruined her chances of Santa giving her a new one. Lanny, being out of it, accidentally gives Grace the password for the site that would get her off the naughty list. Wayne doesn't like being shown up by his younger brother, so they end up getting into a big fight in the street, and Noel throws the toy sled in the street. They later make up and carry out the mission. The elves get a call from those at the North Pole that the device is now causing everyone to be on the naughty list, and they have to attach it to a powerful antenna to reverse it.  Grace helps fix the conduct calculator and apologizes for being naughty. The elves reverse the device, and everything goes back to normal. On Christmas morning, the little brother gives Grace a new version of the toy he destroyed a year before, and Wayne and Noel are named elves of the year.
"Good Luck Charlie: It's Christmas"
Duncan Family: Amy, Bob, Gabe, Teddy, PJ, and Charlie
The Duncan family is taking a trip to Amy's parents' house is Palm Springs for Christmas. However, Teddy wants to buy a plane ticket to Florida for spring break with her best friend, so their flight is now separated with Teddy and Amy away from the rest of the family. The next flight wouldn't be available until after Christmas, so they have to take a bus to get there. Bob is stuck with Amy's mom, who doesn't like him very much.  Amy gets carsick because of chickens and got kicked off the bus. Then they buy a car from a guy, but the car ends up being destroyed while trying to adjust their seats. While eating breakfast at a restaurant, Amy and Teddy run into a family and ask for a ride, but Amy orders a lot of food. They say yes, and they are going to an alien abduction.  Amy reveals that she is pregnant. When they arrive in Las Vegas, their luggage disappears, and Amy says that Teddy ruined Christmas. Upset, Teddy runs away in tears. Both being hungry, they perform Christmas Carols to get money. While eating, they see the girl who stole all of their luggage. The girl, Jordan, says that she wanted to see a music festival, but wasn't allowed and had no money. Amy and Teddy hear her out and call her mom to explain everything. Jordan says she can't afford a plane ticket to reunite with her family, so Teddy gives her the plane ticket that she fought for the whole time. PJ, Bob, and Gabe go and pick up the girls, and get stuck playing a paint ball game that is inspired by Gabe's favorite video game, "Galaxy of Death II."  The whole family ends up reuniting, and Amy says this is the best Christmas they ever had. Amy reveals that she is pregnant to the whole family, and they all have a happy Christmas.
These are some of my favorite Christmas movies, and I would recommend watching them when you are in a Christmas mood! Have a wonderful Christmas!