The 5 Best November Reads for Anyone to Enjoy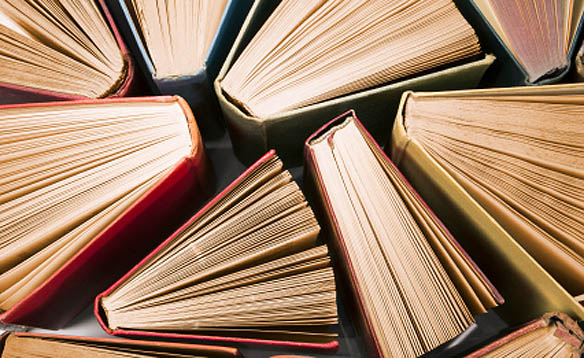 For some people, reading is an enjoyable and easy activity. For others, not so much. This month, I've compiled a list of five diverse books relating to the month of November. From science-fiction to teen drama to a cookbook, there is sure to be at least one book that you would enjoy. No matter what you're in the mood to read, you can find a matching title here, and maybe learn something interesting along the way.
1. "Sweetblood" — Pete Hautman (American Diabetes Month)
November is American Diabetes Month, and Pete Hautman's vampire-ridden "Sweetblood" is a fantastic read for learning about diabetes while reveling in the last of Halloween's spooky adventures. "Sweetblood" follows Lucy Szabo, a diabetic and part of "the Undead." Lucy begins to spend time in an internet chatroom called the Transylvania room, where self-identifying vampires talk about their various gothic interests. Soon, though, as Lucy delves deeper into the world of the vampires, she begins to neglect her schoolwork, family, and blood sugar regulation, and finds herself faced with a difficult choice within this vampire world. "Sweetblood" explores self-identity and alienation while painting a picture of what it is like to live with diabetes.
2. "The Andromeda Strain" — Michael Crichton (Epilepsy Awareness Month)
"The Andromeda Strain" by Michael Crichton is a thrilling science-fiction read that doubles as a great book to read for Epilepsy Awareness Month. Dr. Peter Leavitt, who suffers from epilepsy, is part of the Wildfire team, a team of scientists investigating a deadly outbreak in Piedmont, Arizona, caused by an extraterrestrial microorganism. Published back in 1969 and still popular today, "The Andromeda Strain" is perfect for lovers of sci-fi and medicine and features a main character living with epilepsy.
3. "Still Alice" — Lisa Genova (National Alzheimer's Disease Month)
"Still Alice" by Lisa Genova is the third and final book on this list about chronic illness. November is National Alzheimer's Disease Month, and "Still Alice" follows Alice Howland's journey of living with early onset Alzheimer's disease. Heartwarming, heartbreaking, and inspiring, this novel might bring tears for a multitude of reasons. A heavy but incredible read, "Still Alice" effectively portrays the experience of Alzheimer's disease in an unforgettable story.
4. "Vegan for Everybody"— America's Test Kitchen (World Vegan Month)
November is World Vegan Month, so what better time to try out a few vegan recipes? America's Test Kitchen's "Vegan for Everybody" can help you cook any meal with fresh, flavorful, and 100 percent vegan ingredients. While this book may not convince you to go vegan fulltime, it might help you discover your new favorite recipes for Belgian waffles, loaded nachos, pizza, or lasagna. With "Vegan for Everybody" you can experiment with exciting but accessible recipes while helping out the environment.
5. "Stories for a Winter's Night"— Maurice Kenny (National Native American Heritage Month)
For National Native American Heritage Month, there is no better way to learn about Native American culture and experience than hearing it from the source. "Stories for a Winter's Night: Fiction by Native American Writers," edited by Maurice Kenny, is a collection of short stories by over thirty Native American authors. With the weather getting colder, these stories are perfect to cozy up with on a frigid night in.
To all you avid readers, and to all of you who haven't picked up a book outside of school in years, I hope you enjoy a book, if not multiple books, if not all of the books on this list. Happy reading, happy learning, and happy November to all.