Spooky Fall Reads
Halloween is slowly but surely approaching, and there's no better way to get in the mood for spooky season than reading a scary book! Get ready to shiver in your pajamas, hide under the covers, and meet the most terrifying monsters the human imagination could design by reading any of the following books: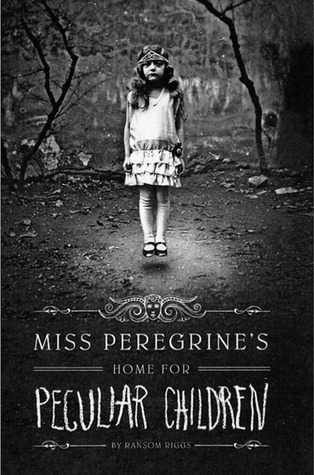 Miss Peregrine's Home for Peculiar Children by Ransom Riggs
"As our story opens, a horrific family tragedy sets sixteen-year-old Jacob journeying to a remote island off the coast of Wales, where he discovers the crumbling ruins of Miss Peregrine's Home for Peculiar Children. As Jacob explores its abandoned bedrooms and hallways, it becomes clear that the children were more than just peculiar. They may have been dangerous. They may have been quarantined on a deserted island for good reason. And somehow—impossible though it seems—they may still be alive."
This book is great to read if you want a paranormal mystery with great characters and an intriguing plot. In addition to text, the book also includes a series of creepy black-and-white photographs. This story is for those of you who don't necessarily enjoy being scared but like the concept of the thrilling supernatural. Riggs has also written sequels to this book if you've read it and want more!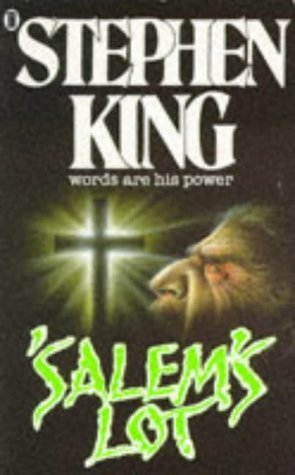 'Salem's Lot by Stephen King
"Thousands of miles away from the small township of 'Salem's Lot, two terrified people, a man and a boy, still share the secrets of those clapboard houses and tree-lined streets. They must return to 'Salem's Lot for a final confrontation with the unspeakable evil that lives on in the town."
Ever wanted to read a story that doesn't paint vampires in sparkles and amber eyes? Then this one's for you. Rediscover the terrifying myth of the vampire in King's lengthy yet action-packed book. This story is less gory and focuses more on building suspense and the relationships between the numerous characters, driving tension, and exploring the lives of civilians in a small town plagued by a bloodthirsty monster.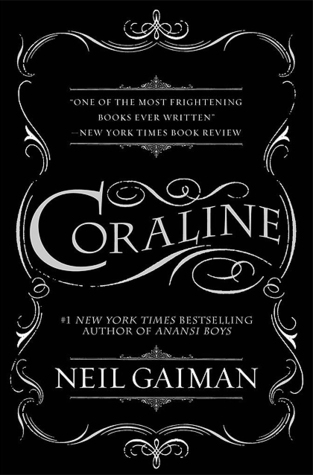 Coraline by Neil Gaiman
"In Coraline's family's new flat are twenty-one windows and fourteen doors. Thirteen of the doors open and close. The fourteenth is locked, and on the other side is only a brick wall, until the day Coraline unlocks the door to find a passage to another flat in another house just like her own. Only it's different. At first, things seem marvelous in the other flat. The food is better. The toy box is filled with wind-up angels that flutter around the bedroom, books whose pictures writhe and crawl and shimmer, little dinosaur skulls that chatter their teeth. But there's another mother, and another father, and they want Coraline to stay with them and be their little girl. They want to change her and never let her go. Other children are trapped there as well, lost souls behind the mirrors. Coraline is their only hope of rescue. She will have to fight with all her wits and all the tools she can find if she is to save the lost children, her ordinary life, and herself."
This is a great book for those of you who have watched the movie and loved it—consider reading Gaiman's first-telling masterpiece of a story. "Coraline" is a classic Halloween favorite you can rediscover through this book, and as many of you know, oftentimes the book version of a story has a richer and more enlightening plot.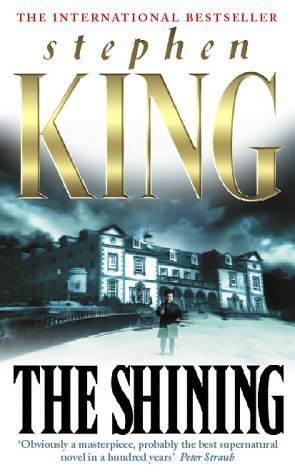 The Shining by Stephen King
"Jack Torrance's new job at the Overlook Hotel is the perfect chance for a fresh start. As the off-season caretaker at the atmospheric old hotel, he'll have plenty of time to spend reconnecting with his family and working on his writing. But as the harsh winter weather sets in, the idyllic location feels ever more remote…and more sinister. And the only one to notice the strange and terrible forces gathering around the Overlook is Danny Torrance, a uniquely gifted five-year-old."
I couldn't put this book down once I started it. It follows the perspective of father and husband Jack Torrance as he navigates the increasingly supernatural Overlook Hotel as well as the growing rift between the Torrance family. If you're too jumpy to watch the movie but might enjoy the story, reading "The Shining" will allow you to take plenty of breaks while still enjoying this haunted house story.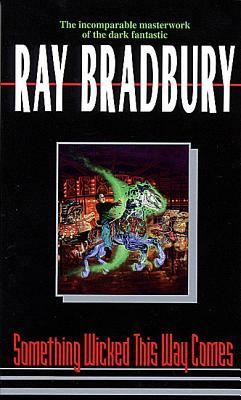 Something Wicked This Way Comes by Ray Bradbury
"For those who still dream and remember, for those yet to experience the hypnotic power of its dark poetry, step inside. The show is about to begin. Cooger & Dark's Pandemonium Shadow Show has come to Green Town, Illinois, to destroy every life touched by its strange and sinister mystery. The carnival rolls in sometime after midnight, ushering in Halloween a week early. A calliope's shrill siren song beckons to all with a seductive promise of dreams and youth regained. Two boys will discover the secret of its smoke, mazes, and mirrors; two friends who will soon know all too well the heavy cost of wishes…and the stuff of nightmares."
From the author of the classic book "Fahrenheit 451" comes a chilling horror story packed with beautiful prose centered around the carnival that comes into town. While I have not read this book myself, the reviews rave about Bradbury's enchanting writing style and the mystical yet terrifying premise.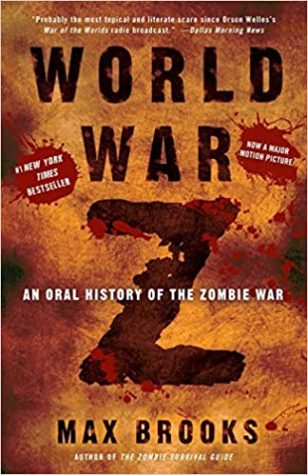 World War Z by Max Brooks
"The Zombie War came unthinkably close to eradicating humanity. Max Brooks, driven by the urgency of preserving the acid-etched first-hand experiences of the survivors, traveled across the United States of America and throughout the world, from decimated cities that once teemed with upwards of thirty million souls to the most remote and inhospitable areas of the planet. He recorded the testimony of men, women, and sometimes children who came face-to-face with the living, or at least the undead, hell of that dreadful time. World War Z is the result."
An amazing book that deals with zombies, plague, an apocalyptic setting, and spine-chilling suspense, World War Z is a thrilling yet thought-provoking imagination of mankind's survival. Considering our own experience of the current pandemic, this book is great if you'd like to explore different authors' predictions of how humans would deal with such an apocalypse. There is also a fantastic movie adaptation of this book starring Will Smith that puts its own spin on the ending.