2016 Gives Back
Hang on for a minute...we're trying to find some more stories you might like.
Every year, the senior class donates and raises money for their senior class gift, which is their way to leave a mark on NDP after they process out through the Gateway on their graduation day. In the years past, some of the gifts have included the Claire Wagonhurst Scholarship (Class of 2015), the community service bus (Class of 2014), the Anne T. Brennan Memorial Scholarship Fund (Class of 2013), and the Library renovations in honor of Mrs. Cullen (Class of 2012). The Class of 2016 has decided to do something a bit different. We have chosen to raise money to construct an outdoor classroom, which will be used by various teachers for a wide range of subject areas.
The process for choosing a gift and making arrangements has been reconstructed this year, allowing the students to be more active in the efforts. Mrs. Emilie Thomas has aided the committee of senior volunteers through the entire process. There is one committee split into two groups: fundraising and planning. The fundraising committee designed a homeroom competition between the senior advisories, encouraging girls to have their money in by a certain date in order for their advisory to receive a prize. Donations could be anywhere from $5 to $1,000, but the seniors were encouraged to donate $16 because there are 126 members of our class and 126 times 16 = $2,016.00. 12A won! If the seniors and their parents are able to reach a goal of $50,000, an anonymous donor agreed to contribute $25,000 into making our senior class gift possible. The planning committee has been working with facilities to give input on the design of the classroom, as well as helping to spread the word about fundraising. They are working hard to produce a 3D design plan and organize a budget to make the outdoor classroom manageable.
Senior Colleen Franke, the Class Gift Chair, says, "The 2016 senior class gift is really unique because it's the first year NDP has a committee of students to plan the fundraising and design. It has been so much fun working with everyone, and I can't wait to see the final product!" The seniors are continuing to work hard to raise money for the outdoor classroom, which will be our legacy here on Hampton Lane.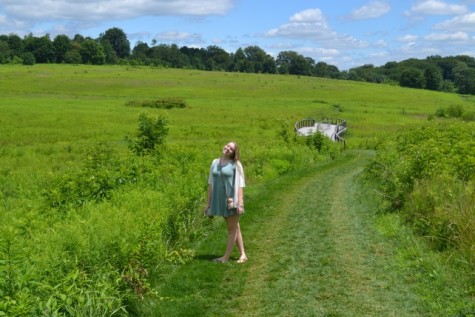 Haley Dick, Editor-in-Chief
Hi! My name is Haley Dick, and I am a member of the class of 2016. I am editor-in-chief of the NDP Gateway, and this is my third year of involvement. My...