Junior Retreat 2014!
Hang on for a minute...we're trying to find some more stories you might like.
This year, the eleventh grade, class of 2016, went on their Junior Retreat from October eighth to October tenth. Each advisory went to a different retreat house or camp site, and participated in different physical and spiritual bonding activities. The purpose of the retreat was to strengthen each individual person's relationship with God, her family, her friends and classmates, and herself. Throughout the retreat, there were allotted times for group discussions, team building skills, personal reflection, free time, and other activities, depending on the advisory.
11B, Mr. Dowling and Ms. Smith's advisory, went to West River in Annapolis, MD. Ms. DiMenna accompanied 11B on their retreat. Upon their arrival, the girls and chaperones chose their sleeping arrangements, and headed off for their first meal together! After dinner, the advisory rekindled in the gathering space and began discussing different things about themselves and discussing the different types of relationships that they are involved in. On the second day of retreat, there was a time for personal reflection and team skill building. 11B was fortunate enough to be on the water, allowing them to participate in canoeing in their free time if they so wished. On the third day, the girls were sad to leave, but ate their last meal together, came together one last time for a concluding ceremony, and loaded onto the buses to return back to NDP!
While one of the main focuses of this retreat was to forget and alleviate the girls from some of their everyday stresses, it was also a time to connect with one another and form relationships with their sisters of sky and teal! Kristyn Lundquist (11B) said, "My favorite part of Junior Retreat was getting to know people better, because it's cool to see the things you have in common with people that you don't know that well." As Junior Ring day quickly approaches, it will be seen that the relationships that were formed on retreat were truly only just the beginning!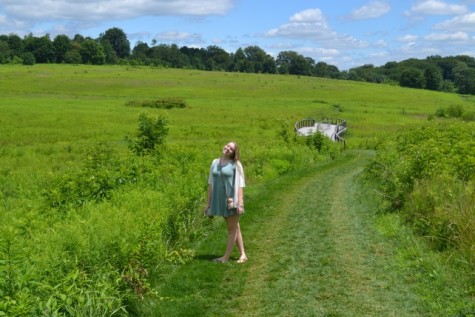 Haley Dick, Editor-in-Chief
Hi! My name is Haley Dick, and I am a member of the class of 2016. I am editor-in-chief of the NDP Gateway, and this is my third year of involvement. My...