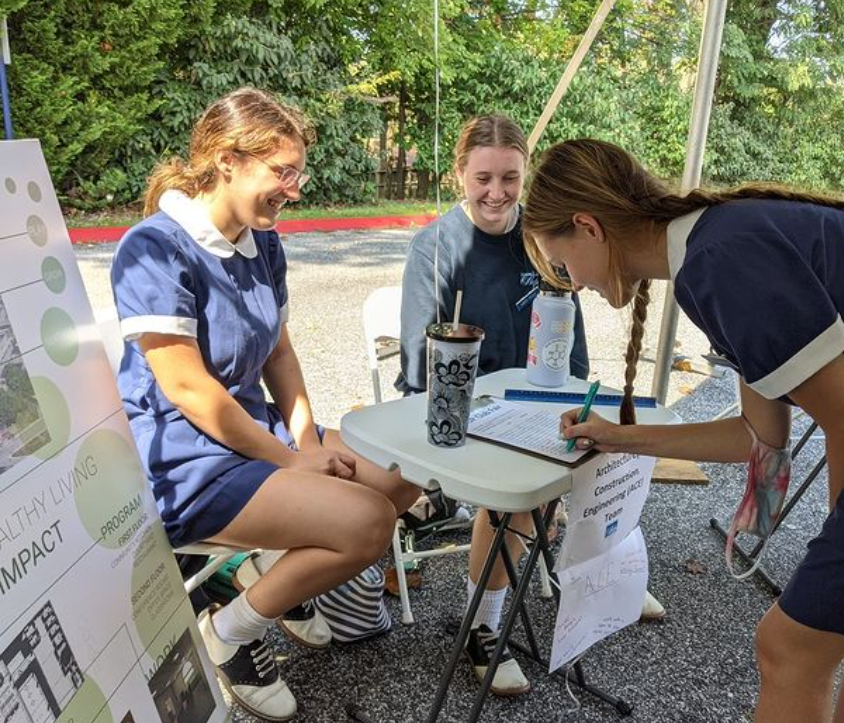 This year is a great year to become part of a club!
On September 15th and 16th, the annual NDP Club Fair saw an amazing turnout. All of the clubs set up posters or tri-folds inside of the Celebration Center during E1 and E2 lunch. NDP has so many different clubs to offer, and I had a chance to explore the fair during E2 lunch. I had never realized how many club options there are. While at the fair, students can sign up for as many clubs as they can handle. Having the Club Fair really gave us a sense of normalcy again since we didn't get to have it last year. One of my fellow juniors, Hannah Mitchem '23, shared her thoughts on the event, expressing that "It was great having the club fair this year. It made things feel a little more normal. The club fair being outside was very convenient since we could walk around and see all the clubs after we finished eating." Another junior, Allision Hipsley '23, let me know her opinion on the fair as well. "It was very informative, and I found a lot of new clubs that interested me and allow me to further my interest and knowledge in different topics." 
Remember that it is never too late to join a club! Just send an email to a representative of the club and you may be able to join!